A strong year (financially) for U.S. accounting professionals
As professionals who specialize in finance, preparing financial statements, and assisting business owners with their financial performance, one would suspect that accounting, tax preparation, bookkeeping, and payroll service companies would tend to have a firm grip on their own financial performance. And looking at statements filed over the past year, it certainly appears to be the case.
The average private company falling into the category of either accounting, tax preparation, bookkeeping, or payroll services grew sales at an annual rate of 12 percent; this was a higher growth rate than the average privately held company achieved over that same period (despite being a healthy rate of revenue growth for the average U.S. company).    The average company in the accounting space saw margins of 22 percent in 2015, compared to 18 percent the year previous.
While accounting firms typically see higher margins than other private company industries, this margin performance stands out as strong, even when compared to previous years.   And outside of these exceptionally high margins, accounting and bookkeeping professionals are even growing revenues at a significantly faster pace than the average private company.  "Not only are these firms outpacing the average private company," said James Noe, an analyst for Sageworks.  "They're also seeing their rate of revenue growth increase."  This is not the case for most other private company industries; Noe pointed out that the average private company is growing revenues at a solid pace, but the rate of growth is lower than previous years.
"We expect that accounting and bookkeeping professionals have the expertise to manage and maintain their finances in an adequate manner," said Natasha Closs, director of consulting services at Sageworks.  "However these figures seem to show that these financial professionals are seeing higher demand for their services than in previous years, reflected in their stellar growth figures and greater-than-usual net margins."
One way that many accounting firms are growing their practices (and doing so profitably) is by offering business advisory services to their clients, Closs explained.  "Many firms are coming to the understanding that they want to be considered as something more than tax-preparers," she said.  "By offering these types of tier 2 services, they can truly play the role of 'advisor' to their business clients."   
Below is a snapshot of the latest performance of private companies in the accounting industry, as well as data on their historical performance.  This data has been accessed via ProfitCents, a financial analysis platform used by thousands of accounting firms across the country to differentiate their firms and win new business.  Financial professionals can access this data, along with data on 1,400 other industries, as part of ProfitCents' SIDA (Sageworks Industry Data) feature. 
These 2015 numbers are subject to change, as we continue to collect statements for the most recent period.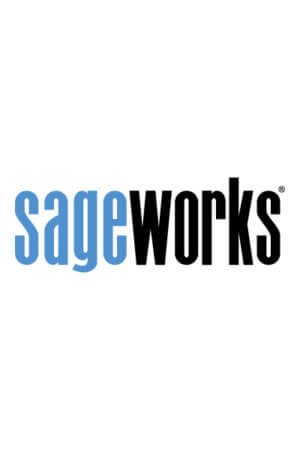 Sageworks
Raleigh, N.C.-based Sageworks, a leading provider of lending, credit risk, and portfolio risk software that enables banks and credit unions to efficiently grow and improve the borrower experience, was founded in 1998. Using its platform, Sageworks analyzed over 11.5 million loans, aggregated the corresponding loan data, and created the largest