Accountants: Are you a cost center or a growth partner?
When business owners think of their accountant, some might immediately think of the money they pay for tax preparation, an audit or other
compliance services
– the type of service "a client doesn't want but needs," as accounting thought leader Allan Koltin has described "Level 1" or "Type 1" services.
Accountants offering advisory services have a unique opportunity to shift their client's mindset so that they view their accountant as a trusted advisor and a growth partner rather than a cost center. Services such as budgeting, cash-flow consulting and outsourced CFO duties align with owners' goals of generating more revenue and profit. As a result, they may be more enthusiastic about purchasing them – and paying full price. Indeed, according to Koltin and others, these services offer the most opportunity for accounting firms over the next 10 years.
How accountants can help business clients
Kacee Johnson, founder of business development consulting firm Blue Ocean Principles, says that accountants offering advisory services have an opportunity to become invaluable to business clients by helping them drive revenue and improve cash flow. "In many accounting firms, it's a big struggle for a lot of their clients," she says. "They care about money in the bank and they care about ways to grow the business, and they look to their accountants a lot of times asking, 'How do we get there?'"
Accountants may be extremely comfortable offering expertise on tax-related savings or advice on expense and cash management, but they may be less accustomed to steering clients to take specific steps to grow revenue, she adds.
Johnson is leading a webinar Thursday hosted by Sageworks, "The Transformational Firm: Helping Your Clients Increase Cash," during which she will address this challenge. She will provide simple ideas that accountants can share with their clients: low-cost options to market their products and services so they can grow the top line and end up with more on the bottom line, too.
Helping to grow the client's business
For example, many mom-and-pop companies might not know much about social media, but accountants can share with them ideas for utilizing social media to reach new prospects and build "brand evangelists." Johnson recalled a time when she visited a restaurant's new location and was disappointed by the experience. After she posted an unflattering review on the customer-review site, Yelp!, the restaurant manager contacted her and offered her a free meal if she would agree to update her review based on her second experience. This reaction not only encouraged her to give the restaurant another try, but it also made her more likely to recommend it to other people after a good experience – to become a "brand evangelist." Accountants can recommend this approach to their business clients and help them see how it can help grow their business.
Another idea Johnson says accountants can suggest to clients for growing revenue through social media is called "trend jacking." This is when the business follows topics in social media and in the news and looks for opportunities to provide helpful information about the topic. When it can comment on Twitter, Facebook, Instagram or its own blog and use the hashtags that are popular for following the issue, the business may be able attract prospects and perhaps media attention. For example, Johnson said, when the musician Prince died and his family was squabbling over his estate, a law firm wrote an article discussing how the situation was the perfect example of estate-planning mistakes people make. It used the relevant hashtags in its social media postings and was able to tap into the interest in the topic. People who might never have thought about hiring a law firm for estate planning saw the post because they were interested in the stories about Prince's death.
By sharing simple ideas for growing the business, accountants can build loyalty and bolster their advisory services. "The client cares about how much cash they have and their growth," Johnson said. Accountants can help them in these areas and add more value to their engagements in the process, she said.
To learn more, join the webinar, "The Transformational Firm: Helping Your Clients Increase Cash."
Additional Resources
eBook: Next-Level Accountants: Your guide to growing a firm of trusted advisors
Webinar replay: Expanding Your Firm's Advisory Services
About ProfitCents
ProfitCents helps thousands of accounting firms and business consultants acquire and retain clients through differentiated, high-value services. Build or strengthen an advisory practice, leverage robust benchmarking data or streamline the audit process. Learn more by watching a brief overview video.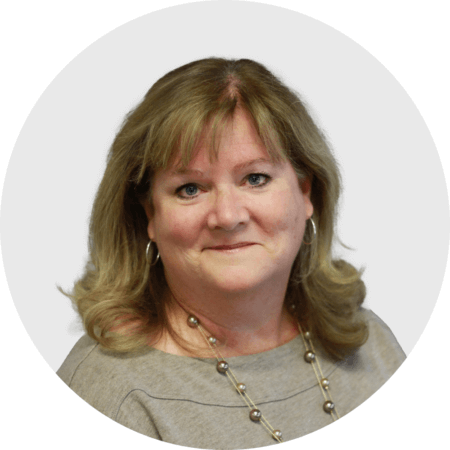 Mary Ellen Biery
Senior Strategist & Content Manager
Mary Ellen Biery is Senior Strategist & Content Manager at Abrigo, where she works with advisors and other experts to develop whitepapers, original research, and other resources that help financial institutions drive growth and manage risk. A former equities reporter for Dow Jones Newswires whose work has been published in