Accountants: People like & trust you. How to monetize that
Guess what, accountants? Americans really like you. 
In fact, in Gallup's annual measure of U.S. business sectors, the accounting industry garnered the fifth-highest positive rating. And while accounting wasn't as popular as the restaurant industry or farming, it enjoyed a nearly 4-to-1 positive-over-negative rating in Gallup's poll, released recently. Accounting continued to rate far more positively than pharmaceutical and health care companies, the federal government and the legal field.
Accounting's net positive margin remained well above those from earlier in the decade, even if it was slightly below last year's margin (which was the highest in 14 years).
The upbeat take on Americans' view of accountants follows another Gallup poll released earlier this year that showed accountants continue to get high marks for their honesty and ethical standards. In that survey, accountants had higher ratings than journalists, real estate agents, building contractors and business executives.
Being viewed positively by their communities and clients is nothing new for accountants. Over the years, accountants have been named as the most trusted business advisor in several industry surveys, including one in 2012 by Sage and another in 2013 by CCH.
But are you capitalizing on your respected and trusted status? Have you been able to grow your practice as a result of how clients and prospects view you, or have you simply been able to maintain current engagements?
Michael "MC" Carter, founder of international marketing consultancy Practice Paradox, believes that accountants too often under-utilize their assets of being trusted and being considered an advisor. He writes on his blog: "It's fair to ask, 'What's the value in being trusted as an advisor if you don't often advise?' It's like being a naturally gifted athlete who never trains or competes."
Are you capitalizing on your respected and trusted status?
Accountants looking to truly advise clients and generate income from their status as trusted advisors must first identify clients who are currently receiving only one service or are tied solely to compliance-related services. Examine client lists for long-time clients who may be receptive to advice. This may also jog your memory of questions the client has raised in the past or some issues that come up every year.
For each client identified, use a list of your current or potential services to find specific opportunities that may be timely for cross-selling to the client.  Whether you offer forecasting, outsourced CFO services or valuations, you will be able to find current clients who could benefit from your expertise.
Once you've conducted some due diligence, meet with the client and ask questions about their business and their challenges. Sageworks Chairman Brian Hamilton has noted that many entrepreneurs have a profound sense of isolation, because they lack a reference group and are buried in their work. Your business clients would probably welcome the chance to talk about their company – especially with someone they trust.
One easy way to start the conversation with clients is to look for financial insights. Accountants generally already have access to client financial data. With the right software, you can quickly and accurately analyze a company's financials, benchmark it against the industry or their peers and isolate key insights that can start an advisory conversation with the owner.
Sageworks helps accountants or staff by letting them simply run a customized or narrative financial analysis report — a snapshot of the client's financial position and suggested areas for improvement, or an overview of key financial metrics for industry peers. Sharing that report with the client can get the conversation started, and can get your accounting firm on to a path of becoming a true trusted advisor.
You have an opportunity to add more value and suggest an advisory engagement as soon as your client starts saying, "I never realized that," or "What does that metric mean for my business?" or "How can I change?" For more inspiration and practice strategies for creating more value for clients and increasing profitability, download the free eBook, "Next-Level Accountants: Your guide to growing a firm of trusted advisors."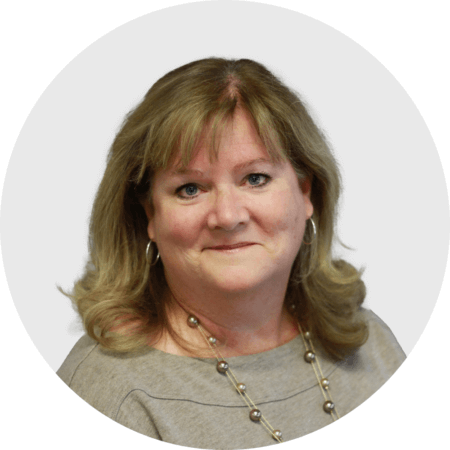 Mary Ellen Biery
Senior Strategist & Content Manager
Mary Ellen Biery is Senior Strategist & Content Manager at Abrigo, where she works with advisors and other experts to develop whitepapers, original research, and other resources that help financial institutions drive growth and manage risk. A former equities reporter for Dow Jones Newswires whose work has been published in