Accounting firm clients want these services from you
Market research in the U.S. is a $20 billion industry, according to industry-market researcher IBISWorld, indicating that U.S. companies are willing to spend hefty sums each year to find out more about their customers or clients. Knowing the buyer and knowing exactly what products or services the client/customer wants can guide a seller's strategy, communications and selling efforts.
Accounting firms, of course, already know much about clients' needs through the services you are currently providing. But you can profit even more by getting to know your clients better and learning what additional services are of interest to them. Identifying service opportunities is especially important for firms looking to transition from a focus on compliance services, such as tax and audit, to value-added advisory services that might generate higher margins. Firms considering practice changes in light of the upcoming retirement of a key partner can also can use information about what clients want to help shape plans for the future of the firm. And firms that are considering opportunities for expansion can benefit from knowing where resources can provide the biggest returns.
The good news is that even if your firm isn't spending substantial amounts on market research, there is a significant amount of information in the marketplace about what business clients want from their CPA.
For example, The Sleeter Group's 2014 "What SMBs Want from Their CPA" report surveyed owners of small and medium-sized businesses who already engaged a CPA and owners who planned to engage a CPA in order to learn more about what these clients and prospects want. Among respondents who already engaged a CPA, the top six services desired were:  
• Business planning (named by 25 percent of respondents)
• Business strategy (25 percent)
• Create a dashboard for me to monitor my business (21 percent)
• Business analytics (20 percent)
• Represent me at government audits (17 percent)
• Tax planning (17 percent)
Interestingly, extensions of traditional compliance-related services (tax preparation and audit) were lower on this list than were services that provide the business owner with proactive, useful information about running a business.
Respondents who planned to engage a CPA, understandably, most frequently identified compliance-driven services as among those desired: 
• Tax planning (60 percent of respondents)
• Tax return preparation (53 percent)
• Business planning (37 percent)
• Compile, review, and/or audit my business records (37 percent)
• Business strategy (35 percent)
• Cash management/forecasting (35 percent)
Tap into Sageworks' webinar series, "Taking Accounting Services to the Next Level," for additional resources.
After all, accountants are commonly known as providing services such as tax preparation and audits. However, even in this group of those planning to engage a CPA, more than one of every three respondents indicated they'd like business planning, strategy and forecasting services from a CPA, yet many accounting firms either don't offer these services or don't actively promote them.
Industry consultant and thought leader Allan Koltin has said that client retention rates are roughly 81 percent for clients using four services from their financial services provider, compared with 12 percent for clients using just one service. In other words, accountants can benefit when they provide more services to each client.
The first place to start in offering additional services is to identify what it is that clients want. In addition to doing external research or hiring someone to perform market research for your firm, one option is to survey your own clients to gain insight into the services they are most interested in and find most valuable. 
For additional resources on transitioning from a compliance-focused firm to a practice thriving on value-added advisory services, tap into Sageworks' webinar series, "Taking Accounting Services to the Next Level." The six-part series over several months, which will also be available on demand, offers practical advice on marketing, revenue generation, entrepreneurship, pricing, client conversations and providing valuation services.
The Sageworks eBook, Next-Level Accountants: Your guide to growing a firm of trusted advisors, also offers strategies and inspriration for creating more value for clients and increasing profitability.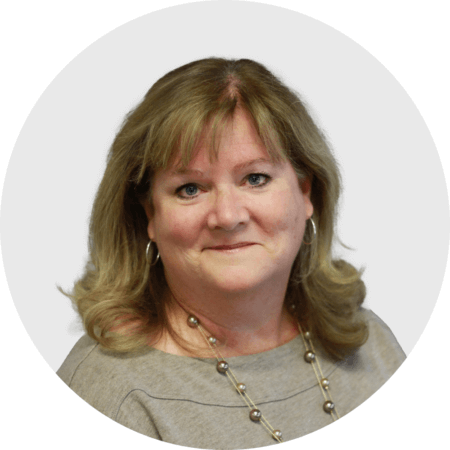 Mary Ellen Biery
Senior Strategist & Content Manager
Mary Ellen Biery is Senior Strategist & Content Manager at Abrigo, where she works with advisors and other experts to develop whitepapers, original research, and other resources that help financial institutions drive growth and manage risk. A former equities reporter for Dow Jones Newswires whose work has been published in