Advantages of web-based software in banking
The transition to web-based software solutions is among the most noticeable trends in the financial services industry. Web-based programs mean that users can access programs through their web browser and do not require a download or install. This common practice has a lot of institutions asking the same question: What are the advantages of web-based software solutions over server-based tools? 
1. Efficiency in the IT department
Web-based software allows banks and credit unions to reduce operating costs and increase efficiency in information technology; it reduces manpower, cuts the cost of IT overhead and is easily scalable. Most banking solutions require frequent updates, for example to incorporate new guidance for stress testing and the ALLL or new tax returns in credit analysis. Web-based solutions are updated by providers in real-time so bankers can quickly access the most current technology without waiting for CD-ROM updates, which often require an IT technician to implement, and without the hassle of remote-access support. Web-based software can also accommodate growth in the institution without the need to purchase larger servers or expensive upgrades. This efficiency will help banks looking to improve their bottom line. 
2. Convenience with implementation and data back-up
The implementation of web-based solutions is also more convenient than server-based alternatives. It requires neither hardware purchases nor time-consuming installations in which an IT technician has to install a program on each bank computer. 
Web-based providers take ownership of backing-up and protecting the institution's data, reducing stress on the bank or credit union's IT department. These solutions, particularly those used in the banking market, are reviewed by regulatory bodies to assure they offer the highest possible data security, preventing unauthorized access or even a loss of data due to malfunctioning or damaged servers, so web-based solutions offer "bank-like" security along with the comfort of knowing data is archived. This provision of back-up services can be especially convenient for community banks that might not have the technological resources for disaster recovery, business continuity and data archival plans. 
Learn more about growing your loan portfolio.
3. Productivity 
Web-based software is accessible anywhere, thereby eliminating potential drains in productivity. This can be advantageous for information that requires access from multiple branches, the corporate office or the holding company. Imagine a credit file that must be updated in the front office where the customer meets with a lender, accessed by the back-office for loan servicing and administration and used by the corporate office for portfolio reporting; if stored in a web-based environment, computers in each of these areas only need access to the internet and not an internal network. This reduces concerns around version control or disconnected systems. Similarly, banks can be productive sooner than if using server-based solutions because there is oftentimes a shorter ramp-up period. 
4. Security of data
Security may be the concern institutions have regarding a web-based platform; yet, often those concerns are unfounded. For instance, many web-based solutions in the banking industry are audited by regulatory bodies to ensure data is protected by sophisticated security. The FDIC also provides some recommendations on how to further mitigate risks, including an audit of the physical controls protecting the server of a web-based program and provisions within the solution to limit access. As an example, if an institution is concerned that increased accessibility could lead to data breaches, management can adjust settings to restrict the program to certain locations or IP addresses. 
To take advantage of these controls, it's important for bank or credit union management and directors to be "aware and engaged", according to a recent information security speech from the OCC. McKinsey & Company offers some questions that a board of directors can ask when evaluating the move to a technology, either server- or web-based to proactively assess security provisions and recovery plans. 
Additionally, there may be security gains in the use of web-based solutions. If bank employees are prone to take work home, for example to work on spreadsheets stored on either a laptop or USB drive, the security of the data depends upon the security of those devices. Once the devices leave the bank, it's difficult to guarantee they aren't stolen, broken or otherwise put at risk. Web-based solutions could be pulled up from anywhere the institution allows, with changes automatically saved, so there is little or no risk in moving devices and files.
5. Innovation in the competitive market
The gains in productivity and efficiency provided by web-based solutions also free up financial institutions' time and resources to keep pace with current industry trends. Similarly, the more quickly underwriting and analysis processes can be completed, the faster a bank or credit union can respond to potential borrowers, giving the institution a competitive edge over institutions relying on more antiquated processes.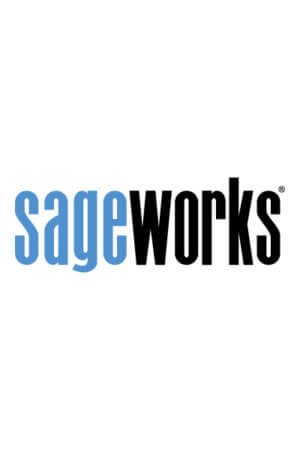 Sageworks
Raleigh, N.C.-based Sageworks, a leading provider of lending, credit risk, and portfolio risk software that enables banks and credit unions to efficiently grow and improve the borrower experience, was founded in 1998. Using its platform, Sageworks analyzed over 11.5 million loans, aggregated the corresponding loan data, and created the largest