Are you a trusted advisor?
At Sageworks, we have conversations with thousands of accountants each month. One characteristic we have noted that successful accountants have in common is their ability to leverage technical skills with a sales mentality and their "soft skills." You could refer to this as the skill set necessary to create dynamic growth for your firm. 
It is easy to focus on just one of these areas when developing partners in your firm, but not taking the time to develop all three of these characteristics can lead to an underdeveloped firm and missed opportunities. 
Technical Skills
Technical skills are perhaps the most attended to of the three areas of development for a trusted advisor, and when developed properly, this skill set can create more opportunity for your firm to generate more opportunities per client and increase retention rates. One of the often quoted statistics around this concept is Allan Koltin's study, which found that providing a client with five financial services as opposed to two services increases your firm's probable retention rate from 24 percent to 98 percent. 
These statistics should encourage your partners and the firm as a whole to be learning new avenues for your firm to serve its clients. Doing so will not only increase retention but also help develop a differentiator that identifies you as a proactive accountant to clients and prospects. Being perceived as proactive is crucial to growing your firm as it is the largest factor to play a role in a SMBs decision to switch accountants. Coming in behind providing proactive advice, fees being too high as well as the reputation of the firm have much less of an impact on the decision to switch.
Sales Mentality
Of the three characteristics, a sales mentality is by far the one that makes accountants squirm the most. Even the possibility of coming off as "too salesy" keeps many accountants and firms from effectively communicating the services they already offer. In an overreaction prompted by the desire to come off as professional, many firms miss opportunities by not communicating clearly the various ways they can help clients.
For example, a CPA Trendlines report found that "70 percent of buyers of accounting services were not aware of all the services their firm offered, and 80 percent said they wished their firm offered services that were in fact already available from that firm." Failing to communicate services and missing engagement opportunities can have a hefty impact on the bottom line of a firm. 
With the average accountant working 2,250 hours a year on serving clients and prospecting, it is no surprise that firms might struggle with communicating the services they sell. As firms have recognized this issue, many have begun to increase staffing and spending devoted to marketing and business development, with high growth firms spending 3.2 percent of their revenue on marketing roles and services. 
"Soft Skills"
Of the three characteristics of a successful accountant, it is having "soft skills" that most identifies someone as a true trusted advisor, in my opinion. The reason is because most business owners assume that an accountant has sufficient technical knowledge. Additionally, many of the sales components can be accomplished via technology or other people within the firm. It is the accountant's ability to communicate and relate to the client that will set yourself and your firm apart in the minds of prospects and clients. Prospects and clients assess whether you are someone whom they can trust and to whom they will go for financial advice. If the answer is negative, all of the effort to gain technical expertise and to "close the sale" will have been wasted.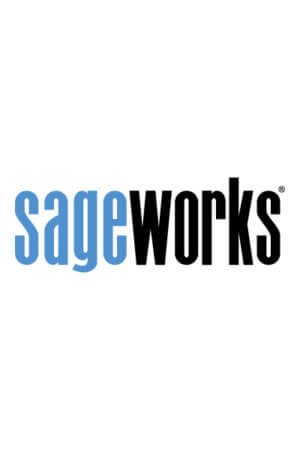 Sageworks
Raleigh, N.C.-based Sageworks, a leading provider of lending, credit risk, and portfolio risk software that enables banks and credit unions to efficiently grow and improve the borrower experience, was founded in 1998. Using its platform, Sageworks analyzed over 11.5 million loans, aggregated the corresponding loan data, and created the largest