As baby boomers age, valuation professionals adapt to help close "value gap"
Written by Zeb Zilar, Project Lead, Sageworks Valuation Solution
Baby boomers are hitting age 65 at a rate of 10,000 a day
until 2030, according to the Pew Research Center. Another study showed that 65 percent of new business sellers in Q1 of 2014 were baby boomers.  The transfer of wealth that is beginning to
occur for the baby boomer generation is significant, and it's clear from a
recent poll by Sageworks that the baby boomer demographic is a frequent client
of valuation professionals.
During a recent webinar on building a business valuation
practice, Sageworks asked business-valuation professionals about this shift in
the business owner demographic and about how they've shifted their valuation work
in response.
Two out of every three valuation professionals said at least
half of their clients are over age 50. For about 1 in 10 respondents, the
over-50 group represents all or nearly all of their firm's clients.
Whether these clients
need valuations to transition through a business sale to retirement or for
other purposes, valuation firms should prepare for the waterfall of baby
boomers by considering a growth plan for their own business. This includes reviewing
staffing options and ensuring that your work can scale. For example, leveraging
time-saving techniques like strong internal communication and a centralized
document management system can prepare the team to grow and take on new clients.
To
act on this opportunity, valuation professionals should take every occasion
to talk to their clients about their exit options and what it would mean to
implement a strategy that will interest prospective buyers or will assure
lenders that financing is lower in risk. Trusted advisors should bring up the
subject (at the very least) as part of the annual meeting. Time isn't slowing
down for anyone and waiting to have these conversations can be fatal.
Business owners also need to understand the significance of
the mass exodus of baby boomers and how that may impact the value of their
business.  Consider how the flood of
businesses entering the market will send the supply up and could lower demand.
Even Millennial- and Generation X-owned businesses could be devalued.
A little more than half of the valuation professionals
participating in the recent Sageworks webinar said they already view their valuation
offerings to be part of their ongoing consultative work with clients rather
than purely execution, which misses the opportunity to sell high value consulting
services.
That's good, because taking a consultative approach allows
business valuation experts to explore a crucial issue in the valuation process:
the value gap.  Exploration of the value
gap results in the opportunity to sell additional services and position your
firm as a trusted advisor to business owners.
The value gap is a topic that comes up every day in
valuation-related conversations. Business owners who are ready to hang the
spurs, cash out on their life's work and move on to their next phase want to
know what their business is worth. More often than not, they are surprised when
they find out that their business values are nowhere near what they expected,
or what they need to finance a comfortable retirement. This is what we call the
"value gap" and, in determining how to close it, business owners often set out
down the wrong path right from the beginning. Our ongoing discussions with our customers
indicate these professionals see the value gap as a key in opening up a new
opportunity.
Successful consultation relies on asking the right
questions. If you come prepared with a list of exploratory questions about the
nature of the business, the goals of the business owner, and a sense for how
you want to engage the client, you'll be able to turn what could otherwise be a
one-off execution of a valuation into a true consultation that creates ongoing
opportunities. You may find that you need to teach
your potential clients about the value of business valuation in order to
generate demand for your services. In these cases, we suggest having a strong web
and marketing presence that positions your firm as a thought leader and a source
of sound business advice.
For more information on taking a proactive approach to
expanding your practice, watch the recorded webinar and
read a related
blog post.
Sageworks Valuation Solution
Sageworks Valuation Solution is a web-based, business valuation solution that helps firms streamline workflow, scale existing processes and increase realization rates. Explore features and benefits by watching a one-minute walkthrough video.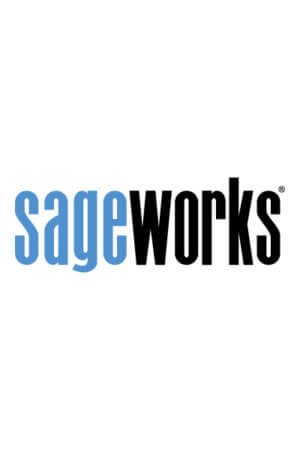 Sageworks
Raleigh, N.C.-based Sageworks, a leading provider of lending, credit risk, and portfolio risk software that enables banks and credit unions to efficiently grow and improve the borrower experience, was founded in 1998. Using its platform, Sageworks analyzed over 11.5 million loans, aggregated the corresponding loan data, and created the largest