Auditor switching tied more to relationship woes than to pricing
Why do clients change audit firms? For years, accounting firms have lamented that audits have become commoditized, with clients leaving multi-year relationships because they were able to get a lower price.
Indeed, some studies have found that a major reason clients switch is that they decide audit fees are too high. But a new study published recently in the journal Current Issues in Auditing found instead that the quality of the auditor-client relationship was the key determinant of auditor switching. In fact, price became an important factor only when the auditor-client relationship was "mismanaged," according to researchers from the University of Quebec at Montreal and North Dakota State University.
"The audit fee is still an important factor, but evidence from our interviews shows that the relevance of fees is emphasized only when the relationship with the client is deteriorating," wrote professors Richard Fontaine, Soumaya Ben Letaifa and assistant professor David Herda. "In addition, with respect to extra billings, it is the relational aspect of the billing (i.e., the way the auditor handles the billing) that irritates the client, not the bill itself. Our findings suggest that audit service quality as opposed to audit quality…plays a significant role in audit retention decisions."
The researchers conducted in-depth interviews with 20 financial managers (60 percent of whom worked for privately held companies), noting most previous studies were based on survey or archival data rather than detailed discussions that allow more insight into reasons for the switch.
While deteriorating client-firm relationships could accelerate efforts to switch auditors in some cases, trusting relationships could make up for high audit fees, researchers found. One respondent said, "Even if the fees are a little higher, I'm getting all of the other services, and I know I can trust them."
Peter Brown, senior consultant with Sageworks' ProfitCents Professional Services, said the study holds some important information for accountants.
"Many accountants report feeling stretched thin, yet a lot of that busy-ness comes from competing on price and then needing to add clients in order to cover their expenses," he said. "As the study authors found, however, price only becomes a factor when the auditor-client relationship is lacking."
"One way to bolster that relationship is to add value to your services," he said. "You can use benchmarking data to better understand the client's industry and business so that you can offer higher quality services. You can use forecasting tools to provide financial and management planning advice. These types of services will ultimately boost your firm's value in the eye of the client, allowing you to charge fair prices and avoid a never-ending pursuit of more low-margin clients."
To read the entire study, access it here.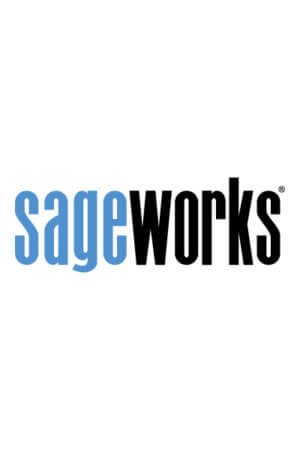 Sageworks
Raleigh, N.C.-based Sageworks, a leading provider of lending, credit risk, and portfolio risk software that enables banks and credit unions to efficiently grow and improve the borrower experience, was founded in 1998. Using its platform, Sageworks analyzed over 11.5 million loans, aggregated the corresponding loan data, and created the largest