Avoid pitfalls of a growing business valuation practice
The baby boom generation is often marked by the free-spirited popularized during the 1960's and 1970's. The same generation that preached "peace, love and understanding" also funneled that spirit into some of the most successful entrepreneurial ideas ever, like the iPod and the Roomba. Now, as the generation ages, many of those entrepreneurial minds will look to sell their businesses.
In part to meet this demand for services, the business valuation industry is poised for expansion over the next several years. While this is sure to open doors for accountants or other finance professionals to enter a new arena, those open doors can also leave a room feeling crowded to those that already living in the space. The industry is about the change, and perhaps one of the most effective ways to be prepared to succeed in the wake of increased demand is to know which pitfalls to avoid.
The too-rapid growth pitfall. Adding two dozen new clients to the roster of a small firm may be appealing for the bottom line, but it's important to consider if that growth is sustainable. Rapid growth in any one service can cause an accounting or other financial services firm to be overtaken by simply managing the workload. There's a delicate balance between expanding business and increasing profitability and burning out valuable employees, particularly those with specialized skills, such as a valuation professional. While it may not be a challenge to recruit and hire fresh CPA grads, an experienced valuation pro might be harder to locate if you experience turnover due to a dramatically increased workload. Know the limits of your staff and have a plan for growth.
Another drawback to rapid growth could lie within firm procedures. Instead of finding the time to build in efficiencies and capabilities for an increased workload, those focused on firm development may find themselves struggling to keep up, making it difficult to incorporate effective strategies and actions for long-term growth and profitability. New business only impacts the bottom line is positively if the firm has staying power.
The QA/QC pitfall. Quality assurance and quality control, along with compliance, is of the utmost importance to a business valuation expert. Data needs to be sound. Calculations need to be confirmed. Analysis needs to be sensible. Ensuring quality each and every time can become more challenging for a firm after recent rapid growth. Management of documentation and staff can become more complex and time-consuming with an increased workflow, making it tougher to ensure service quality and compliance with industry standards. Hiring can be time consuming, leaving other tasks left unfinished or not finished well. Training is also time consuming, with the added challenge that poor training can lead to inconsistencies that threaten a firm's ability to deliver a great product.
Since your firm's reputation is on the line with this pitfall, probably more so than any other, consider building more time into your processes and creating a specific system for checks and balances. The plan of action may vary from firm to firm, but it is absolutely critical to ensure that the quality of work doesn't suffer, especially during busy weeks or months.
The managing client expectations pitfall. Related to the quality of your firm's work,client-facing employees have the important task of manage customer expectations. Within most industries seeing an increased demand for services, competition will also increase. Firms will often try to win new business by updating their pricing model to undercut competition or by offering additional or accelerated services. Customers will demand high quality faster and at a lower price.
But solid client management requires setting expectations and building relationships for repeat engagements. Communication between employees becomes increasingly important in these boom times so that everyone remains on the same page, asserting reasonable prices and turnaround timing. Simply beating "the other guy" to win new business by using these techniques could be detrimental to an already compressed schedule for your staff.
These are just a few of the types of challenges that warrant forward-looking actions from firms either entering or entrenched in the business valuation space. A healthy understanding of your limitations, as well as a clear plan of action for handing an influx of new and repeat business can be the difference between a firm's success and failure.
This article originally appeared on AccountingWeb.com.
Additional Resources
Marketing Checklist: Maintain or Grow Your Practice
Sageworks Valuation Solution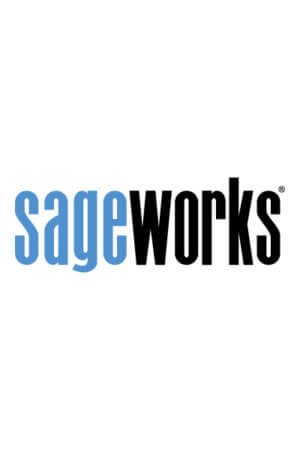 Sageworks
Raleigh, N.C.-based Sageworks, a leading provider of lending, credit risk, and portfolio risk software that enables banks and credit unions to efficiently grow and improve the borrower experience, was founded in 1998. Using its platform, Sageworks analyzed over 11.5 million loans, aggregated the corresponding loan data, and created the largest