Avoiding the crushing sound of tax season
"The hardest thing in the world to understand is the income tax."
–Albert Einstein
We could list many other amusing quotes about taxes and tax season. You can probably think of a famous quote right now. Tax season, as accounting firms know, is not just busy. It's the busiest time of year.
Escaping this nonstop flight to April 18th can feel impossible. Where is the parachute? Unless you intend to leave the firm, you're on board for taking care of whatever business tax season brings your way.
Instead of succumbing to the paperwork or fixating on your exhaustion, there is another option. While this article can't make your work vanish, it can offer a few tips that will make the remainder of your year more productive. Looking for opportunities to cross-market services and plan for the rest of the year can help you focus on the positive aspects of your clients – even those who didn't organize their tax papers ahead of time.
Cross-marketing services. "Your roof is leaking but did you know that your house needs better insulation?" "Your car's air conditioner is working, but did you know that the wipers need to be replaced and the belts are getting old?" You're already under the hood – so to speak – of the business. Your observations as a trusted advisor to the business owner could be important to the future of the company and the ultimate value of the business. Whether or not the owner accepts your offer of services as a consultant, you could add value and strengthen the client relationship. If you're auditing the company, ensure that you're cognizant of your firm's role and that there is internal agreement about the professionally appropriate to acting as an advisor. Providing additional services to existing clients can be as simple as asking the right question, providing information to the client, and letting the conversation rest with the client until they are ready to engage your firm.
Planning for post tax season. As the AICPA's survey of firms' top challenges has noted, the compressed seasonal workload is a key challenge at firms of all sizes. While we cannot wave a magic wand to change when tax season occurs, firms can leverage tax season to generate additional work throughout the year. Toward the end of tax season, with client financial data in hand, your firm can recommend a valuation as a way for the owner to build a strategic understanding of the value of the business. Remind owners that this service is both useful for exit planning, which begins years before the exit itself, and for strategic decisions such as major investments. Reviewing the valuation of the company every few years and before major decisions will enable the owner(s) to make informed choices that lead to the value they want at exit. At the end of tax season, when vacation might be the next thing on your mind, take a moment to consider priming your clients for a call or meeting to discuss valuation in early summer. Have this conversation while you still have the client's attention and before you or your firm slows down for post tax season vacations.
If your firm provides a more diverse set of services, you might find that you need fewer clients. Or, better yet, you might find that you are preparing fewer tax returns next year!
Additional Resources
Checklist: 13 Steps to Building a Valuation Practice Before and During Tax Season
Checklist: 5 Ingredients for a Successful Business Exit

Sageworks Valuation Solution
Sageworks Valuation Solution is a web-based, business valuation solution that helps firms streamline workflow, scale existing processes and increase realization rates. Explore features and benefits by watching a one-minute walkthrough video.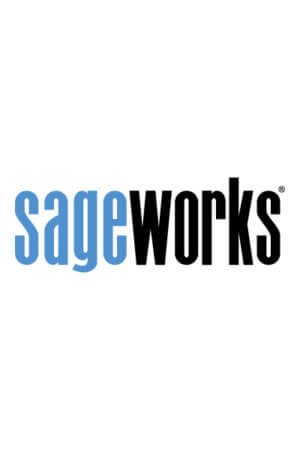 Sageworks
Raleigh, N.C.-based Sageworks, a leading provider of lending, credit risk, and portfolio risk software that enables banks and credit unions to efficiently grow and improve the borrower experience, was founded in 1998. Using its platform, Sageworks analyzed over 11.5 million loans, aggregated the corresponding loan data, and created the largest