Bank loan applications: 5 Steps in preparing for the process
Securing additional funding is one of the most difficult tasks a business owner will face, and the current economic situation has only made this process more difficult. While the current notion is that securing a business loan is near, but impossible in most cases, the truth is that there are still bank loans available for those who do the necessary footwork and come prepared. Here are five steps essential in preparing you for that process:
1. Find banks that are best suited for your size and industry. One common misconception is that all banks are the same when it comes to getting a loan.  Some banks specialize in loans for smaller and younger businesses, while others prefer to lend to established firms. Larger banks will have a more formulaic method when reviewing loan applications, while community banks will scrutinize each application on a case by case basis.  Banks that were heavily involved in credit default swaps may still be recovering capital and will have less to provide.
One easy way to assess a bank's capacity to loan is to check its Texas score which measures how much credit troubles a bank is facing. "If a bank has a score of more than 150%, they might already be suspending most lending activities," says Charles H. Green, Executive Director of the Small Business Finance Institute.
2. Start creating a relationship with the bank before you need a loan. A bank will be much more receptive to your loan request if they know you before the transaction, just as you would be more likely lend money to a friend instead of a stranger. Banks value relationships when providing loans, and therefore it is important to establish relationships before dire circumstances surface. After you find a bank that suites your business, open an account with them and use this account to demonstrate your dependability. Get to know your banker and help them understand your business. Then when you need a loan, your relationship will provide a foundation for the rest of your application.
3. Embrace risk. Do not be afraid to discuss the risk with your bank. Every business has risk, and if you do not talk about it, the bank will assume that you have not taken it into account.
You also should discuss how you will manage success.  Account for both good and bad situations in your application. While you may be pleasantly surprised when fortunes swing your way unexpectedly, a bank may be worried. If you can't predict a good surprise, why should they trust you to account for the bad surprises?
4. Anticipate the questions you might be asked. When a banker asks you a question about your business, it should not be the first time you've thought of your answer. Having strong, well rehearsed responses to questions demonstrates that you have done your homework and have a thorough understanding of the situation.  Here are some examples of basic questions you should prepare answers to, prior to visiting with the loan officer:
How much money do you need?
What are you going to do with the money?
When will you repay the small business loan?
What will you do if you don't get the small business loan?
5. Be prepared to apply to multiple banks. If at first you don't succeed, try, try again.  No matter how much preparation you may do, sometimes things will not go your way. It is not uncommon for businesses to apply to multiple banks before they get approved for a loan. Especially in our current economic state, persistence and perseverance are needed to successfully secure a bank loan.
While all of these tips listed above are important, they all convey the same message – banks value firms that do their homework. Banks want to see you take the loan review process seriously, and taking extra steps with your loan application shows that you are trustworthy. Being prepared is the best way to ensure your bank that no matter what contingency arises, you have planned accordingly and will still be able to pay the loan.
Still have questions? Download this whitepaper: Top Tips for Getting a Business Loan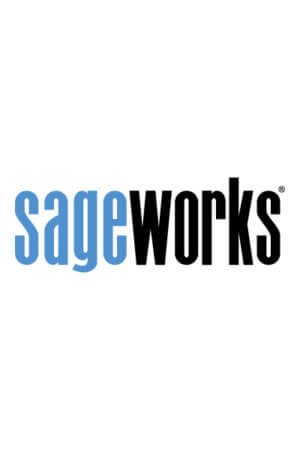 Sageworks
Raleigh, N.C.-based Sageworks, a leading provider of lending, credit risk, and portfolio risk software that enables banks and credit unions to efficiently grow and improve the borrower experience, was founded in 1998. Using its platform, Sageworks analyzed over 11.5 million loans, aggregated the corresponding loan data, and created the largest