Bankers: Almost every part of the loan process takes too long
From prospecting through post-closing, banks are faced with a network of interdepartmental systems to process a loan. For example, the lender secures the deal and manages the relationship, the credit analyst underwrites the loan and evaluates the risk, and the portfolio manager monitors ongoing administrative checkpoints. One could imagine a seamless handoff of tasks that funnel into an organized workflow. Unfortunately, most bankers would tell you that is not the reality.  Tracking a loan end-to-end involves several people and processes, and it can be difficult to accomplish this in an effective and efficient way.
Time-consuming underwriting and loan operations?
In a recent Sageworks webinar, bankers were asked what areas of their financial institutions need the most process improvement. Among respondents, 35 percent said they needed improvement in underwriting or credit analysis, 28 percent pointed to loan operations, 25 percent said lending with the final 12 percent of respondents split between management reporting and other categories.
Processes take longer than they should
While the sample size of the webinar survey was small, around 50 bankers, the fact that so many pointed to underwriting and loan operations was not especially surprising, given that underwriting and loan operations tend to be multi-step processes, dealing with a lot of data-entry and document gathering. These tasks can be tedious, time-consuming and repetitious work that ends up taking much longer than budgeted for.
Learn how to book loans faster while managing risk.
In fact, a second poll question found that nearly 50 percent of the bankers believe that almost every process involving the life-of-the-loan takes twice as long as it should. In other words, bankers are aware that they are spending double the amount of time needed to accomplish something. This is a big deal. By mastering process improvement, banks could cut their lending workflow in half.
In the webinar, Alison Trapp, who leads the credit risk practice for Sageworks Advisory Services team, walked through tips for mastering process improvement and also described tools bankers could utilize as they move toward a more effective lending workflow.  Here are five steps for building a project plan for process improvement:
Plan
Analyze
Design
Implement
Control
Structuring a plan and communicating it to the involved players is the first step in optimizing process improvement and building out efficiency for your financial institution. For a deep dive into these five strategies watch the on-demand webinar.
Small-and-medium-sized business loans are a great opportunity for banks, especially when they tackle process improvement. Experts on the Sageworks team work with clients to figure out a way to utilize technology to implement process automation. As a result, client financial institutions have been able to cut the lending process in half; saving nearly 15 hours per loan.
Additional Resources
Whitepaper: Tapping Growth Opportunities in Lending
On-demand Webinar: Reclaiming Your SMB Market 
About Sageworks
Sageworks offers banks and credit unions lending, credit risk and portfolio risk solutions to efficiently grow and improve the borrower experience. By automating the life of the loan with Sageworks, bankers book commercial loans faster and reduce risk. Sageworks uniquely provides integrated solutions and industry expertise to more than 1,200 financial institutions that achieve an average 38% higher loan growth than peers.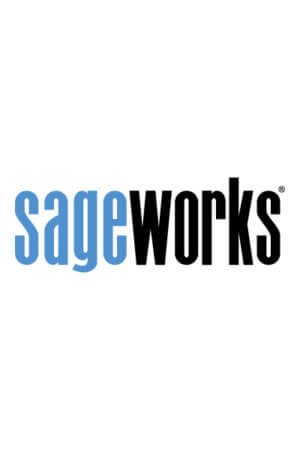 Sageworks
Raleigh, N.C.-based Sageworks, a leading provider of lending, credit risk, and portfolio risk software that enables banks and credit unions to efficiently grow and improve the borrower experience, was founded in 1998. Using its platform, Sageworks analyzed over 11.5 million loans, aggregated the corresponding loan data, and created the largest