Becoming a trusted advisor to your clients
Accountants perform the role of providing financial data very well. However, simply presenting clients with this data is not enough to become indispensable. It is now necessary to translate and interpret the data for your client. ProfitCents by Sageworks does this by compiling the data into an easy-to-understand narrative report that accountants can use as a client deliverable.
Why is financial data alone insufficient?
1) Financial statements can be confusing
Business owners may be intimidated by data and financial ratios, and financial statements can seem indecipherable. Usually, business owners can successfully speak the language of their business and of their customers, but financial jargon can seem like another language entirely.
2) Financial statements are historic
Financial statements are historically oriented, but business owners are largely focused on the future of their company. "Old" data may not seem incredibly useful to them at first glance.
3) Understanding financials requires time
Business owners may also see financial analysis as a distraction from the day-to-day operations of their company. They have to make ends meet and don't have time to devote solely to financials unless there is an obvious return (and they may not recognize the return due to point #1).
To become a trusted business advisor, financial professionals must couple the delivery of data with interpretation and sound business advice. Your end goal should be helping clients understand financial statements rather than review them. Some points to consider when planning a client visit:
1) Do not just provide data and hope your client will be able to interpret it—especially if you are not meeting with the client to present their financial statements. Include a written report that explains in plain language the metrics most important to the success of that company. And with this narrative summary, length is not the goal; keep it succinct so the client is more likely to read it thoroughly.
2) Connect historical financial data with its impact on future company plans. Brian Hamilton, chairman of Sageworks wrote, "Numbers are not just numbers—they tell a story of how the company is moving towards or away from its strategic objectives." Historical numbers can provide the context needed to look intelligently forward and avoid repeating past mistakes.
3) Focus your conversation on the few, key performance indicators of that business and its wider industry. Determine the most relevant metrics and then explain to the client how those metrics impact revenue and cash flow because those are two indicators the business owner definitely understands.
Interactions with business clients can and should be informal, so they feel welcome to ask questions. Then based on their questions (or lack thereof), you can gauge whether or not they are just seeking data or substantive advice to help grow their business. And this more engaged communication will help you, too. In relationships where you do become a trusted business advisor, you'll see higher client retention, uncover additional consulting opportunities, and your clients will be much less likely to view your firm as a commodity.
To learn more about how ProfitCents can help you become a trusted business advisor, visit Sageworks.com/cpa or watch a brief demo here.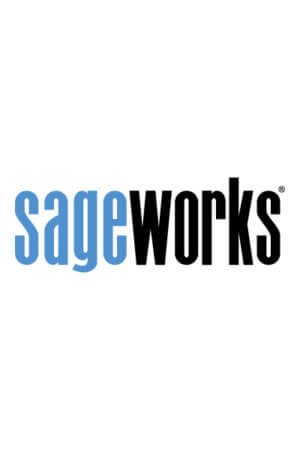 Sageworks
Raleigh, N.C.-based Sageworks, a leading provider of lending, credit risk, and portfolio risk software that enables banks and credit unions to efficiently grow and improve the borrower experience, was founded in 1998. Using its platform, Sageworks analyzed over 11.5 million loans, aggregated the corresponding loan data, and created the largest