Being a thought leader helps your accounting firm recruit, retain staff
Finding and retaining quality staff is a top issue for accounting firms of many sizes. Employee turnover has increased in recent years, and the average partner age has also edged up (to 53.2 years), according to the most recent Rosenberg MAP Survey. Manpower Group's annual U.S. Talent Shortage Survey once again this year identified accounting and finance staff as among the top 10 hardest jobs to fill.
But did you know that your firm's efforts to become a thought leader and to develop a sound content marketing program may help you buck these trends and recruit and retain quality staff?
These are among the unexpected benefits accounting firms have found from developing content marketing and thought leadership programs, which were originally aimed at generating leads on new clients and helping cross-sell additional services to existing clients, according to Rob Nance, director of content marketing and consulting services for Inovautus Consulting.
"What I hear from some accounting firms is that it has helped them get higher quality candidates because the firm has put itself out there to establish themselves in their various areas of expertise," he said. 
It makes sense, said David Doorley, a consultant with Sageworks, a financial information company that provides accounting and audit solutions. "Think about it: An up-and-coming accountant with a special interest in providing valuation services, for example, is going to seek a role in a firm where partners value those services and the skills associated with providing them," he said.  "When you showcase your firm's ability to help business clients with succession planning, this accountant may be more likely to reach out about possible openings." 
Similarly, an accountant who relishes helping business clients with financial benchmarking and profit analysis will seek a role in a firm that also understands the importance of these services, Doorley said. If that person gets the impression your firm is only interested in doing taxes and bookkeeping, they are more likely to keep looking for work elsewhere.
Nance said some of his firm's clients have also reported that developing effective methods for staff to establish themselves in their various areas of expertise has helped retain quality associates. In an industry where turnover has been increasing and has ranged from 16 percent to 18 percent recently, retention of valued staff members is more important than ever.
Many people at accounting firms are reluctant to talk about their expertise out of fear it will come across as too self-promotional, he said. At the same time, these staff members have goals for developing their skills and their careers, and if those needs aren't met, the people won't be fully engaged with the job and could end up leaving.
"The smart firms have found ways for people to take part and express thought leadership in ways that don't feel too self-promotional," Nance said. As a result, "Some of the people have found their voices and found ways to be more engaged with the firm."
The key to establishing an effective content marketing and thought leadership program is to utilize the strengths and knowledge of your current staff members, and to tailor the programs so that varying strengths and personalities of individuals are acknowledged. This doesn't mean letting everyone do exactly what they want. Rather, by providing a range of options for extroverts and for introverts, your accounting firm may find a more engaged team and may find it easier to attract quality recruits.
You could even feature your current employees on the "careers" section of your website, highlighting their thought-leadership roles and incorporating testimonials from them about why they love working at your firm so that potential recruits are attracted.
For more information on how to use content marketing to grow your firm, listen to a free on-demand webinar featuring Nance: "Content marketing strategies: How to effectively implement and use thought leadership in your accounting firm."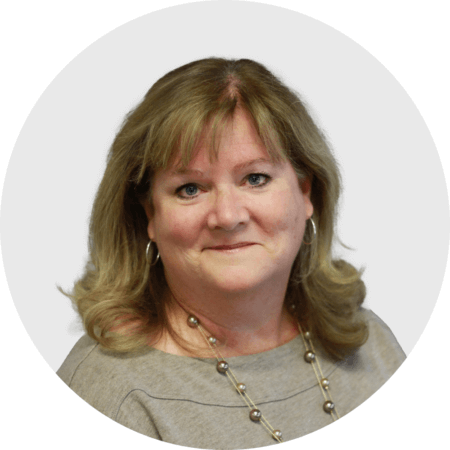 Mary Ellen Biery
Senior Strategist & Content Manager
Mary Ellen Biery is Senior Strategist & Content Manager at Abrigo, where she works with advisors and other experts to develop whitepapers, original research, and other resources that help financial institutions drive growth and manage risk. A former equities reporter for Dow Jones Newswires whose work has been published in