Benefits of community banking
There's a lot to celebrate in April. From National Canine Fitness Month, National Soft Pretzel Month and National Community Banking Month. As much as we love our dogs and our soft pretzels, we're especially excited to highlight our community banks. When we began Sageworks, our mission was to help small businesses. One reason we're especially fond of community banks is because of their dedication to serving the small business market. But that's just the tip of the iceberg—there are a lot of other unique benefits community banks offer their customers.
Personal service
One of the biggest selling points community banks have is their ability form personal relationships with their clients and offer personalized service. Community banks have become more advanced in their technology and resources, and they now offer many of the same benefits to that of big banks, such as mobile banking and increased protection against fraud. A national survey of more than 600 community banks by the Federal Reserve and the Conference of State Bank Supervisors in 2017 found that 87 percent of respondents offer mobile banking, and another 7 percent plan to introduce these services in the future. Additionally, community banks continue to focus on providing customer service that can set them apart.
Less fees, more flexibility
In early January 2018, Bank of America customers protested a rule change making it harder for consumers with low balances to receive free checking. According to a study by the U.S. Public Interest Research Group (PIRG), less than a quarter (24 percent) of big banks offer completely free checking, which 63 percent of community banks and 60 percent of credit unions offer free checking. If you're banking with a community bank or credit union, you will probably receive better interest rates and lower fees, according to Bankrate. In addition to having less (or lower) fees, community banks tend to offer some benefits for those seeking loans. Smaller banks have more latitude to make decisions based on personal knowledge of their customer and their potential for growth beyond what is written on the loan application.
Learn how to analyze and approve loans more quickly.
Community focus
For community banks, it's about Main Street, not Wall Street. Local banks like to support their local businesses. Community banks have historically been a major source of credit for small businesses. They are relationship bankers, characterized by local ownership, local control and local decision-making. Employees of community banks often take part in community organizations, too, making them better equipped to understand the needs of the customers and businesses that they serve.
We appreciate local banks and everything they do for their community and the local economy. We hope you'll take this month to celebrate them!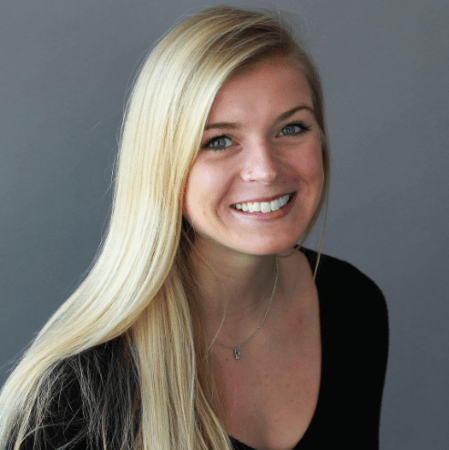 Kylee Wooten
Media Relations Manager
Kylee manages and writes articles, creates digital content, and assists in media relations efforts