Best banks to work for in the U.S.
Do you work at one of the best banks in the country? American Banker just released its second annual ranking of the best banks to work for in the U.S. The rankings are based on employee opinions of the work environment, benefits, career-advancement opportunities and perks such as subsidized gym memberships.
The top 10 banks on American Banker's list are featured below. It is of interest to note that many may be considered smaller, community banks.
1. Live Oak Bank
Take, for example, Live Oak Bank in Wilmington, NC, which has the top spot on the list. According to American Banker, perks on the bank's campus include a gym, dog park and catered lunches every Friday. The employees also received stock options after the institution didn't go public in 2008.
"I operate from the premise that to create something special, you really just have to make sure that your people understand that every single one of them is special," says James "Chip" Mahan, chairman and CEO.
Mahan's belief that above-average spending on employees brings above-average results has served Live Oak Bank well.
2. Pinnacle Financial Partners
Pinnacle Financial Partners in Nashville, TN, ranked second overall, but No. 1 in the category for banks with $3 billion to $10 billion in assets.
Since 2000, Pinnacle has grown to 775 employees and more than 30 branches in Tennessee, according to American Banker. Perks of working at Pinnacle include a bank-wide bonus program and annual company party at the Ryman Auditorium in Nashville.
Pinnacle has also made concerted efforts to spotlight hard-working employees. For example, the bank recently produced and distributed videos on employee impact on the bank, showcasing groups such as the IT staff, which may go unrecognized.
CEO Terry Turner believes, "Everybody wants to feel like they're making a difference. So we are pretty intentional about trying to find ways to make sure they can feel that and understand that we do appreciate their contributions."
3. 1st National Bank
Operating eight branches in east-central Wisconsin, 1st National Bank places importance on employee health. Their wellness program brings the bank in at No. 3 on American Banker's list. The bank's annual holiday weigh-in challenge, part of 1st National's wellness program, helps to keep employees healthy from Thanksgiving to Christmas. For maintaining their normal weight during the holiday season, employees are rewarded with healthy cookbooks and gift cards. The perks don't end with the wellness program. Employees also receive a paid day-off on their birthdays, flexible hours and happy hours they call "Beer-30s."
This bank proves that even small banks can offer great perks to employees.
There were many more banks on American Banker's list with unique benefits to employees. To be eligible, banks had to have at least 50 employees working in the U.S. and could not qualify as a credit union. Check out the full list at americanbanker.com.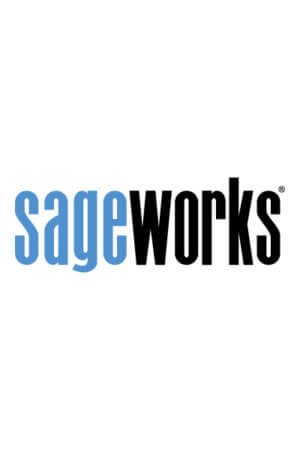 Sageworks
Raleigh, N.C.-based Sageworks, a leading provider of lending, credit risk, and portfolio risk software that enables banks and credit unions to efficiently grow and improve the borrower experience, was founded in 1998. Using its platform, Sageworks analyzed over 11.5 million loans, aggregated the corresponding loan data, and created the largest