Build a better accounting practice, 15 minutes at a time
Like the proverbial shoemaker's barefoot children, CPAs and other professional services firms working nonstop to help businesses run more smoothly or profitably sometimes overlook their own need for new ideas to improve their practices.
Continuing education requirements for licensure, client work, administrative tasks and "putting out fires" can routinely take priority over more generalized professional development. Before you know it, you haven't given thought in years to how to grow your firm or prepare for the changes bearing down on accounting firms. It can be difficult to come up with new ways to add value to clients beyond your technical accounting skills or to manage routine processes that are chewing up valuable face-to-face time with clients.
One easy way to learn and get inspired is to listen to a set of podcasts recently released on iTunes, "Next-Level Accountants." Produced for Sageworks by former ABC News journalist and radio show host Richard Davies, the "Next-Level Accountants" podcasts are portable, efficient information sessions featuring top thought leaders' advice and anecdotes related to creating a firm of trusted advisors.
Each of the three podcasts is about 15 minutes or less, topics tackled include pricing, improving client presentations, building better client relationships and reaching new markets. You can listen to the podcasts in the car, during a workout, doing chores at home or waiting in an airport, and they are free. 
Davies, a veteran in business and marketplace news who now runs DaviesContent, co-hosted the podcasts with former NPR, Entertainment Tonight and Court TV anchor/reporter Diane Dimond and interviewed thought leaders such as Ronald J. Baker, Jody Padar and Charles Green. 
The podcasts are being released in conjunction with the publication of Sageworks' book, "Next-Level Accountants: Your guide to growing a firm of trusted advisors." The book is aimed at helping firms identify concrete steps to evolve their strategies, products and resources in order to cultivate a firm of trusted advisors and scale an accounting or valuation business. It is available in eBook form and in print. To purchase the paperback book on Amazon, visit: Next-Level Accountants: Your guide to growing a firm of trusted advisors. To download the e-book, visit web.sageworks.com/NextLevelEbook/.
Download the "Next-Level Accountants" podcasts via iTunes here.
Image credit: Modified from "Dos piezas"by Raúl Hernández González via Flickr CC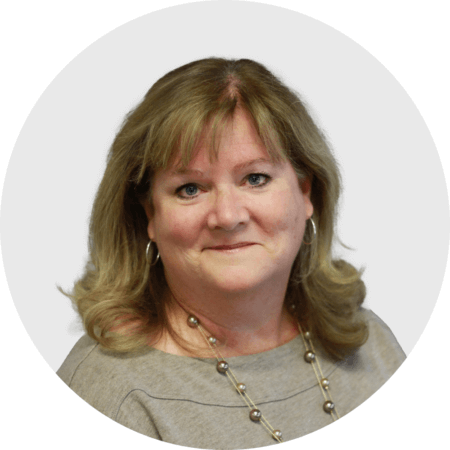 Mary Ellen Biery
Senior Strategist & Content Manager
Mary Ellen Biery is Senior Strategist & Content Manager at Abrigo, where she works with advisors and other experts to develop whitepapers, original research, and other resources that help financial institutions drive growth and manage risk. A former equities reporter for Dow Jones Newswires whose work has been published in