Building a better small business borrowing experience
Small businesses are an important market for growth-oriented banks and credit unions. The good news for financial institutions that see SMB lending as a crucial part of their loan portfolio growth strategy is that small businesses are in need of capital. In a recent Sageworks webinar, Steven Martin, vice president at Sageworks, cited cash flow as the top concern of small business owners. This means that at any given time there are many small business owners looking for credit, creating a great opportunity for banks and credit unions. The bad news is that small business owners dread borrowing from traditional financial institutions. Dealing with slow, confusing and labor-intensive loan application processes that can take anywhere from 2-4 weeks to complete and secure funding is causing small business owners to look elsewhere for credit.
During the webinar, Steven cited the five things small business borrowers are looking for in a lender:
1. Access to Capital
2. Ease
3. Speed
4. Good Deal
5. Transparency
Steven specifically called out Ease and Speed as two areas where banks and credit unions have the most room for improvement.
When it comes to the ease of the borrowing experience, most financial institutions are neglecting the online experience. During the webinar Steven revealed that 82.1 percent of banks surveyed do not offer the ability for business borrowers to submit a loan application online. Further, only 7.7 percent allow borrower to complete the application online, the other 10.3 percent require the application to be completed in the branch.
This problem becomes clear when traditional financial institutions consider their competition: alternative lenders who tend to be largely web-based. As business borrowers are researching capital options they are more and more likely to find an alternative lender offering a fast and entirely online path to funding. In order to compete for SMB loans, traditional banks and credit unions will need to begin providing increasingly robust online options for their borrowers.
Speed of the application process is another major concern for small business borrowers. During the webinar, Steven pointed out that speed for speed's sake is not necessarily the goal of improving the business borrower experience. However, when the average business borrower spends 26 hours searching for credit, contacts 3 institutions and submits 3 applications, a wait time of 2-4 weeks for funding is too long. Steven made it clear that once a borrower has decided they need credit, they do not want to wait weeks for the funds.
Steven pointed out a couple of ways banks and credit unions can make the application experience easier and faster for borrowers. The most important thing to do is to make some version of an online loan application available on the institution's website. This can range from a downloadable PDF application, to a form requesting more information from a loan officer to a fully integrated, dynamic online loan application system that syncs with the institution's core and credit spreading software. Steven also mentioned that an easy but impactful improvement is the use of electronic signatures. By reviewing which documents don't necessarily need a "wet ink" signature the bank can significantly shorten the application timeline.
Finally, speeding up the application process requires shortening the time spent collecting documents from the borrower and keying data into the institution's spreading system. Technologies like and online loan application system can allow the borrower to securely upload their documentation to the institution's secure document library, and software like the Sageworks Electronic Tax Return Reader can even eliminate manual data entry, decreasing manual errors and turn-around time on a loan decision.
As alternative online lenders increasingly compete with traditional banks and credit unions for small business loans, financial institutions will find that in order to keep up they have to provide as good a borrower experience as their competitors. That means moving online, making processes like document collection and completing applications smoother for the borrower, and speeding up turnaround time on loan decisioning and funding. Watch the webinar "Building a Better Small Business Borrower Experience" from Sageworks to learn more about improving the borrower experience.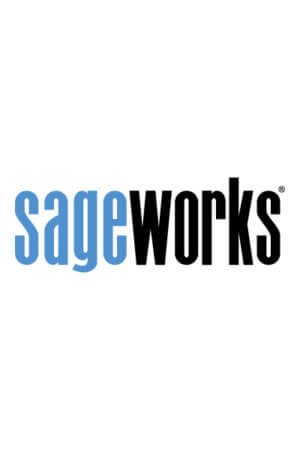 Sageworks
Raleigh, N.C.-based Sageworks, a leading provider of lending, credit risk, and portfolio risk software that enables banks and credit unions to efficiently grow and improve the borrower experience, was founded in 1998. Using its platform, Sageworks analyzed over 11.5 million loans, aggregated the corresponding loan data, and created the largest