Building Your Growth Plan: Key Metrics to Consider – Marketing
As the leadership teams at many banks and credit unions perfect plans to grow their loan portfolios, management can depend on several key metrics to measure the effectiveness of their plans and execution. As discussed in a previous blog post, Part 1, one such metric is the loan application conversion rate, which measures the efficiency of the lending funnel. Optimizing that rate optimizes the throughput for the institution with a given amount of resources.
The conversion rate is also a necessary variable in planning out the institution's portfolio growth strategy. Once the metric has been calculated for each portfolio, the institution can use the loan application conversion rate to back-solve the number of new applications needed to meet or exceed the goal for loans to be booked.
Take, for example, Bank ABC. At this institution, the loan application conversion rate for C&I loans is 40 percent, meaning 4 out of every 10 applications result in a loan with Bank ABC. If the institution's goal is to net 50 new loans per month, then it would need to bring in, on average, 125 new applications each month.
The next question, of course, is "How can Bank ABC attract more qualified applications each month?"
Probably the easiest way for institutions to bring in more applications is to set up an online loan application on their website that makes the process easier for applicants, potentially broadens the institution's reach to new markets and can streamline the process so lenders can handle more applications in the same time. Some banks or credit unions may already offer a downloadable and printable pdf of the application through their website, but that can be incredibly inefficient for the institution's lenders who have to key in the data after it's received. In order to reap the full benefit of an online application, it is best to implement a solution that interfaces with the bank's credit analysis system and streamlines the entire loan application process without duplicative data entry.
Another way to increase the volume of loan applications is to drive interest through targeted marketing techniques that are tailored to the desired applicant. For many smaller banks and credit unions, marketing is often put on the back burner. However, institutions that want to grow their loan portfolio need to invest in marketing that can (1) shorten the close time for loan applications and (2) reduces the time lenders need to dedicate to hunting for leads.
The good news is that, even for institutions that have limited resources to focus on marketing, there are some easy ways to get started that can quickly impact loan application rates.
One cost-effective marketing strategy for financial institutions is to start local within the institution's targeted geography. Look for advertising options in local newspapers, or for sponsorship opportunities at local events. Another great resource for getting the word out to the community is to check with local high schools about sponsoring sports teams or placing an ad in the yearbook. These types of sponsorships tend to be more affordable than placing ads online or in larger publications. For banks and credit unions that have a community focus, this is an effective way to get the word out about your offerings.
Learn how to increase efficiency and loan volume to drive growth.
If the institution's focus is less geographically based and more based on industry, for example, small-to-medium medical practices, develop a web-based marketing approach for attracting new business. One tactic is paid search advertising, like Google AdWords or Bing Ads, which put the institution front and center when a prospective applicant searches for relevant keywords.
Prior to finalizing marketing strategy, consider which resources are available and the desired timeframe. Also, ensure that activities are pre-approved by the institution's compliance officer to ensure strategies align with regulatory expectations.
In reality, institutions can approach loan growth in a variety of ways. The key to making those efforts successful is to use data from the loan application funnel and conversion rate to build a plan that will bring in the right number of loans that the institution needs to achieve growth objectives. By combining this data with the resources available to the institution, the management team can build a smart and actionable growth plan, optimized uniquely for them.
Read part 1 and part 3 in the series Building your growth plan: Key metrics to consider here.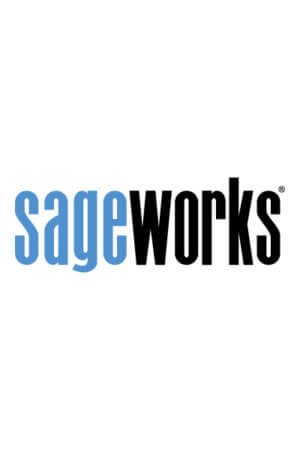 Sageworks
Raleigh, N.C.-based Sageworks, a leading provider of lending, credit risk, and portfolio risk software that enables banks and credit unions to efficiently grow and improve the borrower experience, was founded in 1998. Using its platform, Sageworks analyzed over 11.5 million loans, aggregated the corresponding loan data, and created the largest