Building Your Growth Plan: Key Metrics to Consider – Technology
The wave of technological innovation that has swept the business world in the past several years has fundamentally altered how many industries do business. Perhaps no industry has been so disrupted by this wave of technological innovation as the banking industry. Technological innovation has enabled FinTech start-ups to compete in a field previously dominated by banks and credit unions. At the same time, early adopters of new technologies, like megabanks, are edging out community banks and credit unions in the fight for customers and creating a rapidly consolidating industry. For community banks and credit unions that want to continue to thrive, the way forward is growth.
As the leadership at banks and credit unions craft their plans for growth, there are several key metrics they should consider, such as optimizing their lending funnel, developing the right marketing strategy, and ensuring that they are taking advantage of unique opportunities with a robust credit analysis processes. Above all, financial institutions that want to grow their loan portfolios need to ensure that they are operating as efficiently as possible. Efficiency, the key to growth, is composed of two things: speed and quality. Specifically, this refers to speeding up the booking process and ensuring the credit quality of each new loan. The easiest way to implement these efficiencies in the lending process is to take advantage of innovative technology solutions.
Book more loans by booking loans faster
By speeding up the booking process, financial institutions can book more loans in a given period. The most common hurdles that slow down the booking process are manual data entry and a slow decisioning process.
Learn more about growing your loan portfolio.
Manual data entry is, simply, a pain. Entering a tax return or financial statement for a borrower is slow, tedious work, and for more complex loans it becomes even slower as analysts have to enter more data and process more complex documents.  By implementing a software data entry solution, financial institutions can automate the importing of tax returns and credit reports and save time over manual data entry.
Maintain credit quality
Once the data is entered, the analysis of the loan can begin. Here, too, many banks and credit unions could speed things up considerably.  Most financial institutions consistently apply a matrix of criteria and rules to loans of smaller exposure, or of a certain type, like mortgages, to determine if the loan will be granted. Automated decisioning tools can allow banks and credit unions to leave routine aspects of the loan Decisioning process to a computer program. By entering just a few key metrics, the system can give a "yes", "no" or "maybe" response for the loan in question, saving the banker time on reaching a decision.
Of course, the primary concern with speeding up any process is introducing errors or bad decisions by moving too quickly. Perhaps even more so than speed, this is where software really shines. Using software for the entire lending process ensures accuracy, consistency and thorough documentation at every step. Consider again manual data entry; not only is it slow, but it also opens the analyst up to errors by entering data incorrectly. The same idea applies to calculations and spreads. By using software, analysts know that the calculations are correct every time, and managers know that the same templates and workflows are being applied to each loan.
Also important to ensuring quality in the lending process is documentation. Regulators and auditors want to see a full picture of the bank's processes. Software can generate complete documentation at every step by requiring the user to complete certain fields before progressing and by recording the activity in the software and compiling it into reports.
Integrated solutions
One final consideration when deciding on new software solutions is to think about using a single, integrated solution, rather than multiple, disparate software programs. Integrated software increases efficiency by connecting all the processes and people involved in the lending process. While different people at an institution may be in charge of inputting data, running the spreads, compiling documentation and approving a loan, using a single software eliminates duplicative efforts, speeds up the time between each task, and keeps the process open and transparent for all involved.
Growing the loan portfolio is a vitally important step for community banks and credit unions that want to prosper. By taking advantage of new technological advances and implementing software solutions, banks can speed up their lending process while also reducing errors and preserving the credit quality of their portfolios. Further, by choosing a single, integrated solution financial institutions can gain added efficiencies by connecting disparate systems and reducing the opportunity for error.
Read part 1, part 2 and part 3 of the series "Building your growth plan: Key metrics to consider"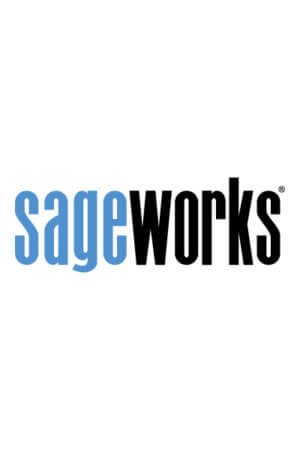 Sageworks
Raleigh, N.C.-based Sageworks, a leading provider of lending, credit risk, and portfolio risk software that enables banks and credit unions to efficiently grow and improve the borrower experience, was founded in 1998. Using its platform, Sageworks analyzed over 11.5 million loans, aggregated the corresponding loan data, and created the largest