Business development strategies for 2016: Marketing
A favorite principle that financial advisors like to discuss is "compounding": How saving a little now can help magnify your returns down the road as the interest or the investment gains multiply.
This concept of compounding is appealing. After all, who doesn't like to get back more than they put into something?
Undoubtedly, many accounting firms providing periodic reviews of their marketing budgets seek ways to get more out of what they are investing in marketing. This doesn't necessarily mean they are looking to cut expenditures on marketing. In fact, the average percentage of accounting firms' revenue spent on marketing has increased by 1 percentage point to 3.94 percent, according to the 2015 Association for Accounting Marketing Benchmark Survey.
Katie Tolin, past president of the Association for Accounting Marketing (AAM) and founder of CPA Growth Guides LLC, says that many accounting firms, especially those that are growing revenues the fastest, are incorporating new strategies for business development, including new approaches to marketing.
During a recent webinar hosted by Sageworks, Tolin said one of those approaches is higher spending. Firms that had the highest organic growth spend a higher percentage of their revenue on marketing than firms with the lowest organic growth.
She reviewed the top 10 marketing expenses (excluding compensation) that the survey identified among all firms. These expenses included:
• sponsorships
• networking events, tradeshows and conferences
• advertising; memberships and dues
• website expenses and search engine optimization
• charitable giving
• marketing materials (including brochures, giveaways, marketing videos and photography), and
• outside consultants, agencies or freelancers.
However, Tolin noted that the high-growth firms spend their marketing dollars very differently than the lower-growth firms.
"Low-growth firms are still spending the bulk of their budgets on sponsorships, advertising, dues and internal events, and these are all very traditional marketing activities that we've been doing for decades," said Tolin.  Firms with higher organic revenue growth, on the other hand, are spending money on their accounting firm's website and on making sure their website ranks high enough in the search results to be seen. They are spending money on creating content that showcases the firm's expertise and on marketing automation and data to guide the most effective efforts.
"Some of the new trends adopted by the high growth firms actually do a better job of driving leads," she said. For that reason, she expects marketing technology will continue to explode as more firms adopt it.
CPA firms are traditionally on the slow end of the technology adoption curve, according to Tolin. But new technologies are allowing partners to not only see what sort of return the marketing is providing, but also to see which strategies are having the most success in terms of driving leads to the firm's pipeline.
Metrics to assess marketing effectiveness are shifting, too, she said. "Today, it's not about how many 'likes' you're getting. It's more important the quality of people doing the liking. Are these people most likely to buy your products and services?"
Marketing for the accounting industry is undergoing a major shift, and firms will need to decide whether they want to be part of the change or "sit back and let others take your market share," Tolin said.
She said a good step in the right direction would be to examine current spending, including spending on "sacred cows."
"Can you align every dollar you spend to a growth goal? Is it measurable? What kind of results are you getting for those dollars?" Tolin said. Often, firms have to cut spending on tactics that aren't working in order to spend on the strategies that will. And firms shouldn't worry about tackling a bunch of changes at once.
Focus on one or two strategies and continue to make a multi-year shift in the firm's approach, she said. "Overall, it's very important to think smaller in order to get bigger."
Learn more about accounting industry trends that will shape the coming year by listening to a complimentary replay of the webinar, ""2016 Firm Strategies: Make Decisions for Your Firm's Growth with Accounting Industry Insights."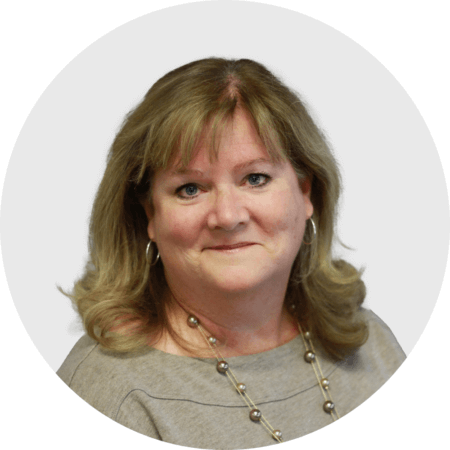 Mary Ellen Biery
Senior Strategist & Content Manager
Mary Ellen Biery is Senior Strategist & Content Manager at Abrigo, where she works with advisors and other experts to develop whitepapers, original research, and other resources that help financial institutions drive growth and manage risk. A former equities reporter for Dow Jones Newswires whose work has been published in