Business, marital disputes fuel valuation demand
By Brad Spence, Director of Valuation Solutions, Sageworks
Accountants considering adding or expanding valuation services in their practice may wonder about the demand for valuation services and what kind of clients can benefit from a valuation or calculation engagement.
According to valuation and forensic specialists queried in the 2014 AICPA Survey on International Trends in Forensic and Valuation Services, two recent and potential sources of business-valuation demand are shareholder/partner disputes and marital dissolutions (family law/matrimonial disputes). In fact, survey participants named both among the top areas of recent demand increases as well as among areas most likely to see increased demand in the next two to five years.
What's driving this demand? Apparently, one not-so-upbeat result of the improving U.S. economy is that partners in marriages and businesses who had put off life-changing divorces or company breakups during the recession decide to end these unions as wealth improves in their households and companies.
Bloomberg has reported that after plunging during the recession, the number of Americans getting divorced in 2012 rose for the third year in a row. It gave as an example a couple who stayed married for the sake of their engineering firm until the economy and their business improved.
Charles S. Kennedy Jr., director of tax services for CPA and advisory firm GT Reilly & Co., said in an article on the firm's site that one of the most frequent catalysts for a business valuation is the owner's divorce. "The business is a marital asset and needs to have a value assigned to it in order for the couple to equitably divide their assets upon the dissolution of their marriage," he wrote. "Sometimes the business is owned by the husband; sometimes by the wife. And occasionally, the business is owned by both of them. In most divorce situations, a valuation is performed for both the owner-spouse and the non-owner-spouse, since in these situations, neither spouse is particularly trusting of the other and each has an attorney representing them."
Other business partners might not be married (as the husband and wife in the Bloomberg report were), but if the company was hanging on by a thread during the Great Recession, partners may have been more willing to overlook problems in order to work together to save the business and turn it around. Now that privately held companies have posted several years of sales and profit increases, some of those partnerships may be dissolving or headed to court over long-simmering disputes.
In other cases, partners now looking to retire or bring on younger partners to bolster the firm's future can generate disputes over the current value of the partner's shares.
According to Chicago-area law firm Momkus McCluskey LLC, common reasons for partnership and shareholder disputes include:
• Allegations of breach of contract or allegations that company bylaws or guidelines were violated.
• Deadlocks among management over the future of the company (including succession) or other key decisions.
• Disagreements over the sale or purchase of corporate assets.
Given lawyers' involvement in many of the divorces and shareholder/partner disputes that arise, these professionals can be steady sources of clients for accountants and other financial professionals providing valuation services. One option for cultivating a pipeline of valuation clients is to make sure any lawyers in your professional network know that you are providing valuation services. Inform them of any specializations, such as divorce cases, that you are pursuing. Networking and marketing to these referral sources can solidify a mutually beneficial professional relationship.
Branding and marketing firm Hinge has found in its research that most service providers receive referrals from people who have never been clients themselves. "If someone is aware that you specialize in a given problem, they may recommend you to someone with that specific challenge — even if they lack detailed knowledge of your reputation," Hinge said in a recent review of its survey of professional services firms.
For more information on how accounting firms can take advantage of growth in valuation services, listen to a free on-demand webinar with Sageworks and Paul Wapner, CPA/ABV, CGMA, manager of forensic and valuation services for the AICPA: "How to Prepare for Booming Growth in Valuation Services."
Sageworks Valuation Solution
Sageworks Valuation Solution is a web-based, business valuation solution that helps firms streamline workflow, scale existing processes and increase realization rates. Explore features and benefits by watching a one-minute walkthrough video.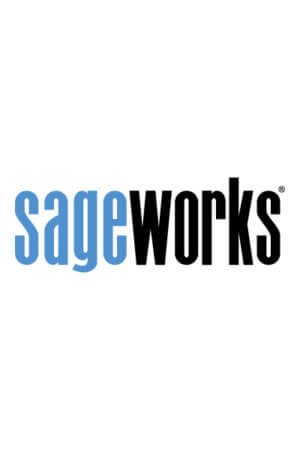 Sageworks
Raleigh, N.C.-based Sageworks, a leading provider of lending, credit risk, and portfolio risk software that enables banks and credit unions to efficiently grow and improve the borrower experience, was founded in 1998. Using its platform, Sageworks analyzed over 11.5 million loans, aggregated the corresponding loan data, and created the largest