Business valuation software: What are the benefits?
In the same way that no two businesses are the same, no two business valuations are the same, either.
This is partly why the practice of business valuation is often said to be part art, part science. Valuation professionals must conduct research and apply professional standards, such as the AICPA's SSVS No. 1, but they also use judgement throughout engagements.
However, one reason valuation engagements take days or weeks to perform is because many of the "routine" or standard aspects of the process are time-intensive. Data gathering involves collecting numerous pieces of financial information about the subject company and normalizing that data. Valuations typically require extensive data analysis and comparison to peers, and managing the workflow and adherence to professional standards is mandatory, especially if numerous staff are involved in the process. In addition, valuation engagements require the production of a business valuation report to deliver to the client. Because firms often use "template" reports and adjust them for each engagement, staff can spend hours proofreading documents.
In other words, even if the resulting opinion on the business value and some other aspects of the engagement differ from client to client, certain time-consuming processes occur for each engagement. It's not surprising, then, that more than half of valuation professionals attending a recent Sageworks webinar said most valuation engagements take more than 20 hours.
Leveraging technology 
Proactive business valuation professionals consider leveraging technology to streamline data gathering, project management, following professional standards, data analysis and report writing. Automation technology improves accuracy and also enables professionals to spend less time checking for errors, ultimately helping to increase realization rates.
Valuation data collection
Consider data collection. A July 2016 report by consulting firm McKinsey says that "across all occupations in the U.S. economy, one-third of the time spent in the workplace involves collecting and processing data." That figure is even higher for the workforce in finance and insurance. McKinsey says that half of the workforce's overall time is devoted to collecting and processing data, and the financial sector has the technical potential to automate activities taking up 43 percent of its workers' time.
Web-based business valuation software can automate and standardize data collection, especially when financial data can be imported into the solution from Excel, a general ledger system or a write-up package. Accessing web-based, real-time data on peer private-company financials enables the quick incorporation of adjustments to client financials, speeding analysis. Moreover, software modeled after the SSVS No. 1 standards makes it easier to follow the income, market and asset approaches and to arrive at an appropriate value.
Valuation collaboration
A web-based software approach can boost the ability for multiple staff to work on an engagement, too. Users in different locations can access a project to boost collaboration and efficiency. At the same time, some web-based valuation solutions allow the work to be color-coded by user and annotated for better workflow trails. This can minimize version-control issues and the "error-tracking fire drills," as business strategist Geoffrey Moore has called them, that can arise from multiple versions of data.
Adding staff to scale the practice is undoubtedly easier when a firm can onboard employees using a web-based valuation tool rather than a spider-web of Excel spreadsheets and Word documents that must be explained.
Writing valuation reports
Finally, well-designed solutions allow the professional to construct the valuation report while performing the analysis. All of these benefits ultimately speed up the project, increase realization rates, and leave valuation professionals more time to devote to the "art" of analysis.
Additional Resources
Whitepaper: How to Scale a Valuation Practice Within Your Accounting Firm
Infographic: Advantages of Software as a Service
Sageworks Valuation Solution
Sageworks Valuation Solution is a web-based, business valuation solution that helps firms streamline workflow, scale existing processes and increase realization rates. Explore features and benefits by watching a one-minute walkthrough video.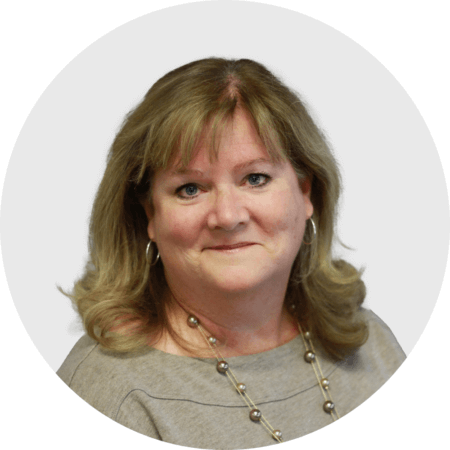 Mary Ellen Biery
Senior Strategist & Content Manager
Mary Ellen Biery is Senior Strategist & Content Manager at Abrigo, where she works with advisors and other experts to develop whitepapers, original research, and other resources that help financial institutions drive growth and manage risk. A former equities reporter for Dow Jones Newswires whose work has been published in