Business valuations as performance dashboards for accounting clients
By Brad Spence, Director of Enterprise & Valuation Teams, Sageworks
Many accountants are exploring opportunities to add business valuations to their menu of client services, especially as valuation demand increases and as these professionals understand valuations can generate higher profits than traditional accounting services. Offering advisory services like valuation engagements or calculations of value can also provide new options for tax accounting firms to spread work and revenue throughout the year so they can address challenges related to workload compression.
But how can you approach existing accounting clients to offer your valuation services? Many clients of traditional accounting firms are utilizing services quarterly or at year end, and they may not even know you are capable of providing a business valuation.
If they aren't calling you or emailing you to ask for a business valuation, there are still some natural opportunities to reach out and offer one. You may think tax issues or planning for a near-term exit of the business are the only options to suggest a valuation, but another opportunity fits more into the advisory role that many accountants know they should be taking with clients. Business valuations can be used to provide a performance dashboard to clients to help them understand how their current results impact the future value of their business.
A professional business appraisal can help clients see:
• What their business is worth now.
• Why it isn't worth more.
• What the business can do to boost value.
How many business owners do you know who wouldn't want this type of information? After all, for the average business owner with 25 or more workers, equity in their business is their largest asset, according to the U.S. Small Business Administration.
"There is usually a pretty big gap between what owners think the business is worth and what it's really worth," says Midwest Genesis Managing Partner Gary Ampulski, a Certified Mergers & Acquisition Advisor and a Certified Exit Planner. "We use Sageworks Valuation Solution to help establish a realistic view of the value of each business in order to begin working with the owner through business performance improvements to close any gap between the current value and a targeted valuation."
Once an owner knows what the business is worth now, how that may compare with industry peers and what factors are influencing that valuation, the accountant can offer help addressing any shortcomings. This offer could lead to more advisory engagements and deepen the relationship with the existing client. At a minimum, it can eliminate the need to refer out a client to another firm already offering this service.
A major advantage of taking this approach is that you are bolstering your role as a trusted advisor. Business owners and decision-makers have said they desire proactive advisors rather than accountants who simply generate compliance-related historical financial reports.
In addition, financially cognizant companies are increasingly turning to their accounting firms for advice on how to reduce inefficiencies in daily operations and eliminate unnecessary costs, according to a 2014 IBISWorld report. Because accountants are among the most trusted business professionals, this puts them in a positive light for offering these additional advisory services to clients. By connecting business-improvement guidance with the company's valuation, you demonstrate your value to the client.
For more information on best practices and strategies for offering business advisory services in your firm, download a free whitepaper, "Transition from Compliance Mode to Consultant Mode." Or for more information on offering business valuations, download the free whitepaper, "Business Valuations: Challenges and Opportunities."
Sageworks Valuation Solution
Sageworks Valuation Solution is a web-based, business valuation solution that helps firms streamline workflow, scale existing processes and increase realization rates. Explore features and benefits by watching a one-minute walkthrough video.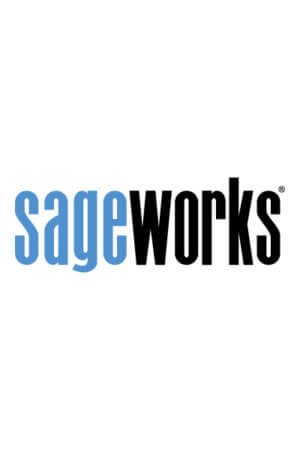 Sageworks
Raleigh, N.C.-based Sageworks, a leading provider of lending, credit risk, and portfolio risk software that enables banks and credit unions to efficiently grow and improve the borrower experience, was founded in 1998. Using its platform, Sageworks analyzed over 11.5 million loans, aggregated the corresponding loan data, and created the largest