Career paths after becoming an ABV
By Rachel Flaskey, CPA, ABV, CFF, CGMA, Vice President, Chartwell
So you recently achieved the ABV (Accredited in Business Valuation) designation through the AICPA…now what?  An efficient way to start in the valuation profession is to find a mentor who is willing to review your reports and provide introductions to potential business referral sources, such as attorneys, accountants and other business advisory professionals. After you gain some experience completing valuation analysis and writing reports, there are quite a few different paths you can take your career. Here are six areas of work that someone with the ABV designation might explore, along with the types of clients and some considerations for each path:
Valuation in general
The focus of this valuation work is on fair market value projects related to compliance requirements, such as gift and estate or annual buy-sell valuation updates, or establishing preliminary values for potential investors or businesses contemplating a sale. Some unique caveats with compliance work involve understanding the pass-through entity premium and discounts, such as lack of control and lack of marketability.
Fair value
The focus of fair value-related valuation work is on purchase price allocations, goodwill impairment analysis and 409A/stock option valuations. The primary user of the valuation reports is the company for purposes of financial or tax reporting. Many of the companies have detailed internal financial reporting and forecasting processes; however, some companies may be early-stage or have complex capital structures which may involve using equity allocation methods such as the option pricing method.
Litigation/expert witness
The focus of valuation work in litigation or as an expert witness is resolving disputes, such as damage calculations, business valuation in marriage dissolution or bankruptcy. The primary user of the end report is the attorney, his or her client, and the court. Work can be assigned by either the plaintiff or defendant side, or you may be an assigned neutral financial evaluator. The litigation process can take an extended period of time, and it's possible you may not testify in court for over a year after completing your report.
Forensics
The focus of forensics work is on reviewing financial and other documents to find potential fraud or help a client recover assets. This type of work may also be used in a litigation or marital dissolution context depending on state law and the potential necessity to trace individual assets or bank accounts.
Business advisory services
The focus of the valuation professional's work in business advisory services is on consulting with and advising clients on potential business plans, mergers and acquisitions, gift and estate planning, and business transition plans, among others.
Investment analyst
A valuation professional's focus of work as an investment analyst is typically on researching a particular industry and following public company and merger and acquisition activity within that industry for a larger investment brokerage firm.
Many business appraisers practice across multiple specialty areas (i.e., fair value, expert witness, business advisory, etc.), and many claim the diversity of the work and the intellectual problems keep them interested. The valuation profession does require development of experience and an attitude of practical curiosity, along with continual learning. As such, developing a career after earning the ABV credential requires patience but is extremely rewarding.
Rachel Flaskey is Vice President at Chartwell, where she provides valuations of companies for a variety of purposes including estate and gift, buy/sell agreements, Employee Stock Ownership Plans, ownership transitions, and general corporate planning purposes. She has won national and local industry recognition for her work in business valuation.  She is a recipient of the Twin Cities Finance & Commerce Top Women in Finance Award and the AICPA's Standing Ovation Award.
Additional Resources
eBook: Tech Roadmap for Selecting the Ideal Solutions to Thrive in Business Advising
Whitepaper: Marketing Tips for the Business Valuation Professional
Sageworks Valuation Solution
Streamline the valuation process and increase firm realization rates. With process automation and a powerful web-based platform, firms produce high-quality reports in less time. Learn more >>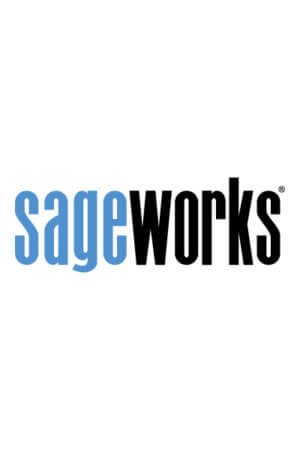 Sageworks
Raleigh, N.C.-based Sageworks, a leading provider of lending, credit risk, and portfolio risk software that enables banks and credit unions to efficiently grow and improve the borrower experience, was founded in 1998. Using its platform, Sageworks analyzed over 11.5 million loans, aggregated the corresponding loan data, and created the largest