Cash management 101: 5 Ways to improve collections
By Richard Greene, Clarus Advisors
Cash flow is the life's blood of a business. This is true for the small business and the Fortune 50. Understanding, tracking and controlling your company's cash inflows and outflows is paramount to running a healthy company. To illustrate the impact collections has on your cash flow, consider this example: daily sales are $10,000 and Accounts Receivable sits at 42 days. This means $420,000 in cash is tied up. It cannot be used for inventory to meet market demand, it cannot be used to enhance your marketing and sales efforts. Instead it is tied up on your balance sheet along with the debt to support it.
 Typically, it only takes a few simple changes in operating procedures to knock significant days off your A/R Aging.  
1. Make a bank deposit daily
Regardless of how small, make deposits daily. All too often business hold onto checks and only go to the bank once a week. Checks sitting in your desk drawer, doesn't impact A/R but it is idle cash that is not working for you. Today there is no reason to go to the bank, as there are tools available to make these deposits from your office. Make your deposit first and then post your receivable.
 
Try our free cash flow solution, CashSage.
2. Open a Post Office Box for your Business
 Typically, this step will get the checks in your hands one to two days earlier. The key is to find out when mail is delivered to the box and collect it daily.
3. Aggressively Manage the Collection Effort
 
If your terms are 30 days… make your first collection call on day 32. If your terms are on demand… make the first call at 7 days. Look at your A/R Aging, how much is in each bucket; Current, 30-60, 61-90, Greater than 90? Huge gains in free cash flow can be made by making timely phone calls.

4. Invoice
 How long does it take to get an invoice to your client/customer? Is it immediate – if so perfect! Or do you accumulate a month's sales before generating an invoice? Remember the collection clock doesn't start in your customer's mind until they receive an invoice. Invoice at point of sale, this simple step could speed your collections by a week or more depending on your current procedures.
5. Electronic Collections
 Credit cards, purchase cards, direct debit programs all offer nearly immediate access to cash. Are you taking advantage? A word of caution though… actively and aggressively manage your merchant costs. Typically unbundling the fees will lower your costs. Talk to your bankers and negotiate your fees, you'll be surprised at how much you can save.
The nuances of collections are different for different industry sectors, but all sectors can improve collections by reviewing their processes and procedures with an eye to reducing the time from sale to money in the bank. Tools such as CashSage will help you identify gaps and forecast what changes to process will mean to your cash flow. In our example at the beginning, a 7 day reduction in A/R would result in an extra $70,000 in free cash flow. How would you deploy that extra cash to grow your business? 

Additional Resources: 
 Building Value: The 5 Keys for Achieving Success 
 A guidebook for helping companies navigate change and build value within the company

Richard Greene is an author, speaker and CEO of Clarus Advisors.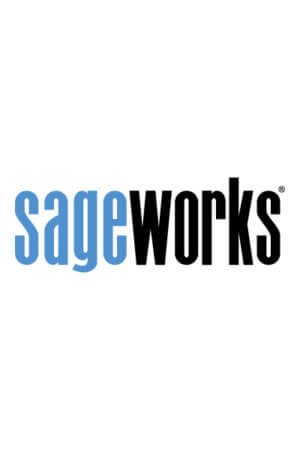 Sageworks
Raleigh, N.C.-based Sageworks, a leading provider of lending, credit risk, and portfolio risk software that enables banks and credit unions to efficiently grow and improve the borrower experience, was founded in 1998. Using its platform, Sageworks analyzed over 11.5 million loans, aggregated the corresponding loan data, and created the largest