Caution! 3 Blood-curdling ways to stop your accounting firm's growth dead in its tracks
1. Be eerily similar to your competitors
Many accountants will come to the spooky realization that firms who compete in the same market will likely have the same basic offerings, mostly because accounting services are pretty standard across the board. And while your firm's qualifications and experience may be fantastic, the truth is, it's unlikely your prospects and customers can see much difference between yours and those of top competitors. In order to grow, truly stand out and stop competing on price alone, your firm must identify and act on key opportunities to expand your role as a trusted advisor. Hinge Marketing has provided 21 ways your firm can gain a competitive advantage over the competition. Some of the ways they mentioned are as follows:
• Give access to a unique set of information not available elsewhere
• Specialize in an industry niche
• Offer a unique business model
2. Continue bringing your client's last year financials back from the dead
While it's important to understand how a business did over the last year, you can only focus on the previous year so much before your clients start to feel like they're in the twilight zone. You can't commit yourself to being a fortune teller, but you can perform projections and offer what-if scenarios to show clients how certain changes in past performance can affect their bottom line for the upcoming year. Look for opportunities to bring financial statements to life by showing clients what's possible and by offering to help them achieve their goals. You'll unearth new chances to win engagements and keep the client relationship on solid ground.
3. Live in the dark ages
Dust off the cobwebs and bring accounting technology out of the broom closet. Offering accounting services through innovation can give you a leg up against the competition by giving your clients information that is top of the line. A CCH report, "CPA Firms Succeeding in the New Economy" found firms that are considered pioneers in technology have the highest revenue growth and ranked higher on many work-environment scales. Even if your firm isn't a trailblazer, it's important to recognize that you could be missing out on ways to improve efficiency and competitiveness. ProfitCents enables users to provide clients with a deep understanding of their financial condition year-round with plain language, easy-to-read narrative reports that can be quickly produced and shared as deliverables.
Change can be frightening for some accountants if they are conservative by nature or busy enough with current clients. But recognizing these things that can drive a stake in the heart of your firm's growth is a good step toward staying out of the graveyard of accounting firms.
Image credit: Verus Global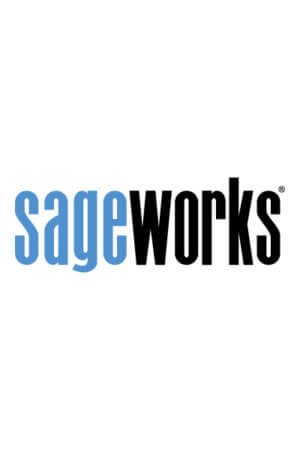 Sageworks
Raleigh, N.C.-based Sageworks, a leading provider of lending, credit risk, and portfolio risk software that enables banks and credit unions to efficiently grow and improve the borrower experience, was founded in 1998. Using its platform, Sageworks analyzed over 11.5 million loans, aggregated the corresponding loan data, and created the largest