**Please check our most recent blog post regarding the latest changes to the FASB deadlines.**
AICPA Banking Conference
September 2015
Notes on CECL from the AICPA National Conference
The AICPA's 2015 National Conference on Banks and Savings Institutions, held last week outside Washington, DC, in National Harbor, Md., focused on the coming FASB model for determining the allowance, the so-called CECL (Current Expected Credit Losses), which will require banks to base their ALLL calculations on future expectations. Speakers from the various banking regulatory agencies provided their perspectives on the soon-to-be standard, the attention to CECL heightened by the presence of the "fatal flaw" draft and anticipation of a final version and the announcement of a schedule for implementation.
Abrigo's Chris Emery attended the conference and reports on comments of interest and significance to community bankers:
From Steven P. Merriett of the Federal Reserve:
Mr. Merriett asserted that CECL will require of banks more than tweaking their current ALLL methodology, and that they will likely require the counsel of economists and credit specialists. He warned banks against capturing "unexpected" losses and relying on economic "cliff events," and that they should have a process for ongoing assessments of their assumptions. He added that nearly half the personnel in regulatory accounting offices were working on CECL, and pointed to an October 22 "Ask the Fed" session that will offer examples of different CECL models.
From Louis "Rusty" Thompson of the Office of the Comptroller of the Currency:
The OCC's Thompson told attendees that the three most frequently asked questions by callers to his office related to the ALLL. He confirmed that the OCC, like other regulators, is dedicating a great deal of resources to CECL and that interagency guidance scalable to banks of all sizes will follow issuance of the new standard. He offered that as loss rates will trail experience, qualitative factors could have more weight in CECL calculations. And he noted that banks might be able to leverage existing methodologies to implement CECL. "Small banks do not need big models," he said. He provided an email address for questions to the OCC about CECL: [email protected].
From James Schnurr, Chief Accountant of the Securities and Exchange Commission:
The SEC, which regulates publicly traded banks, considers CECL an advance in the standard in that it allows for consideration of a broader range of data. The SEC is actively working the FASB 's Technical Resource Group on CECL implementation issues with the goal of developing credible, comparable information for filing institutions. He noted that CECL will not change the need for the banks to maintain the balancing act between what they do to meet the expectations of the SEC and those of other regulators. Additional comments from SEC Corporate Finance included caution against incorporating qualitative adjustments for CECL that have already been included in a quantitative model, such as an unemployment rate for a historical period.
From Lawrence Smith, member of the Federal Accounting Standards Board:
Mr. Smith indicated he will cast his vote against the new standard because of the requirement to recognize a loss from day one of the loan. Still, he pointed out, CECL has unprecedented support from those who have submitted comments and appears more operational than the corresponding international (IASB) standard. He notes that FASB has received between 800 and 900 comments on the most recent ("fatal flaw") CECL draft. He advises banks to leverage their current models as much as possible in converting to a CECL methodology and reminds them that the allowance is an estimate based on information at the time of estimation. In terms of technical inclusions, he offered that reversion to the mean for non-forecast periods will be on a straight-line basis and that disclosure by vintage will be required for credit quality indicators. He offered the following CECL timeline:
FASB's Technical Resource Group, which he chairs, will evaluate fatal flaw comments in a private meeting, September 30.
The new standard will likely be released by year end.
No decision has been made on an implementation date.
From Linda Bergen of Citigroup and Frederick Currie of PricewaterhouseCoopers (PwC):
An expected loss model must incorporate some risk of loss, even if the risk is remote and for a particular loss the loss amount is zero. Ms. Bergen indicated that the implicit vs. explicit time value of money concepts had been removed from the fatal flaw draft so all methodologies could be viewed similarly by FASB. A cover letter with the fatal flaw draft indicated that, even though the current draft does include the special calculation approach for TDRs as is the case currently, a final draft might exclude that requirement. They noted that while PCI accounting will not be the same as currently under CECL, acquired loans with "more than insignificant deterioration since origination" will require special treatment. New disclosures under CECL include:
The method for reverting to the mean for non-forecastable periods
The policy for charge-offs
For a vintage analysis, the credit quality indicators
For collateral-dependent loans, the extent to which the collateral secures the asset, the type of collateral and any significant changes over the allowance period
From a banker panel:
The panel revealed a wide range of interpretations of CECL elements and what they considered unresolved questions, such as the life of credit card debt, durations of forecasts for different factors and portfolios, estimated vs. contractual life, and if prepayments can be taken into account in estimating the remaining life of loans. They also questioned how "more than significant" will be defined with regard to acquired loan accounting.
Preparing for CECL:
While some details remain to be settled, CECL will soon be the standard for accounting for loan losses and estimating the ALLL. Banks of all sizes are encouraged to begin preparing for the change, minimally by gathering as much life of loan data as they can access from their own records and identifying sources for the additional data and support they will need to estimate losses based on future expectations. Abrigo has developed a white paper on preparing for CECL. Click here to download.
For the most up-to-date information regarding CECL and the impending deadlines check out our most recent blog posts.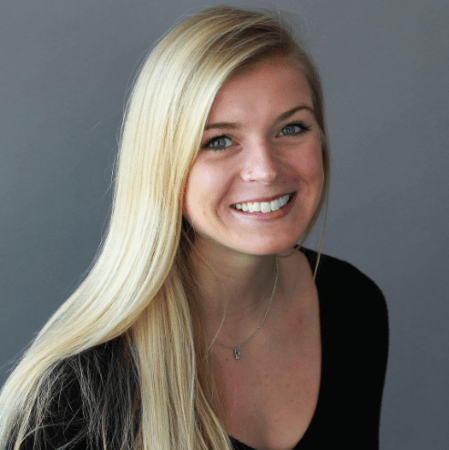 Kylee Wooten
Media Relations Manager
Kylee manages and writes articles, creates digital content, and assists in media relations efforts