CECL Survey: Results Show Progress, Some Laggards
Results from the latest survey on preparations for CECL, or the current expected credit loss standard, show that financial institutions across the board are making progress as the Q1 2020 compliance date nears for SEC-filers.
Abrigo, the technology provider behind Sageworks ALLL and MST's Loan Loss Analyzer, recently released results from its third annual CECL Survey, which found that nearly half of survey participants (and a majority of SEC filers) have already collected and validated data. This is important, because collecting and validating data for the loan loss calculation is typically one of the more significant bottlenecks and challenges in CECL implementation.
In addition, more than a third (and at least half of SEC filers) are testing potential CECL-compliant methodologies for calculating their allowance for credit losses. Identifying which methodology or methodologies to use is another important step in the CECL implementation process.
However, other financial institutions are not moving fast enough to implement an accounting change that could affect not only earnings but also capital available for dividends, lending, and other growth initiatives, according to CECL experts who reviewed the Abrigo CECL survey results.
"The clock is ticking," said Regan Camp, Senior Director of Advisory Services at Abrigo, (formerly MST, Sageworks, and Banker's Toolbox). "While many financial institutions are taking the necessary steps to make sure they are prepared for this important change in accounting for credit losses, it's clear that others are falling behind their peers."
One area of concern is how infrequently lenders from SEC-filing institutions reported that they are now producing parallel calculations – i.e., calculating the allowance for credit losses both under current GAAP and under the CECL standard.
"The glaring concern in these SEC-filers' responses is the seemingly limited number of institutions that have actually produced meaningful results and are already running parallel in preparation for a 2020 adoption," Camp said.
Institutions have been broadly encouraged to plan for at least four quarters of parallel execution in order to offer enough time to observe a series of results and appropriately calibrate their models. However, only 14 percent of SEC registrants surveyed are running parallel allowances. Even more concerning: 3 percent of SEC filers acknowledged having yet to begin CECL preparations at all.
"Allowing enough time to do a walk-through of your models will point to areas that may need to be adjusted and give the institution the opportunity to make those adjustments prior to their CECL compliance date," said Abrigo Senior Advisor Paula King, a former bank CFO and co-founder. Financial institutions may need to adjust their loan segments and methodologies for determining CECL estimates based on the testing results. In addition, the walk-through provides time to prepare for loan loss reserve levels and to create supporting documentation, she noted.
Overall, 6 percent of survey respondents reported their financial institutions are already running parallel allowances, and the same percentage reported their institutions have yet to begin CECL preparations.
While SEC registrants face a 2020 deadline to begin reporting the allowance for credit losses under the CECL accounting standard, all other financial institutions have until 2021 or later.
To learn more, download the 2019 Survey, "CECL: Where Are We Now?"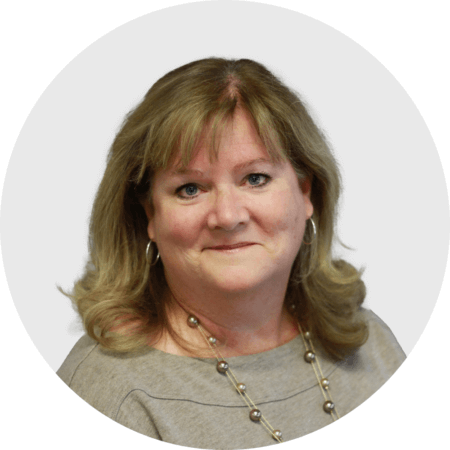 Mary Ellen Biery
Senior Strategist & Content Manager
Mary Ellen Biery is Senior Strategist & Content Manager at Abrigo, where she works with advisors and other experts to develop whitepapers, original research, and other resources that help financial institutions drive growth and manage risk. A former equities reporter for Dow Jones Newswires whose work has been published in