CEO webinar series: 15-Minute briefings on automating the lending process
Community bank CEOs are keenly mindful that technology could help their lending businesses.
Indeed, CEOs named lending most often when asked what parts of their banks' business would benefit from automation, according to a recent American Bankers Association's research survey. CEOs understand technology can mean faster, better customer service and improved lender productivity, according to the ABA Community Bank CEO Priorities for 2018 report.
However, as the ABA report notes, "Community banks, particularly smaller ones, have typically lagged in technology adoption for lending."
Sageworks Vice President of Banking Neill LeCorgne, who is a former bank C-Suite executive, says this awareness by CEOs combined with the type of technology that's only recently become available to transform the lending process have created one of the most significant opportunities for efficiency gains and earnings pickups seen in the industry for years.
"This is an amazing time, because bankers realize that technology can play a pretty important role in improving or speeding up their lending process, which means their lenders can go out and do other things — primarily going out and bringing in new relationships for the bank," says LeCorgne, former president and chief operating officer of Regent Bank in South Florida.
However, even when bank executives understand the need for change, bridging the disconnect between wanting to change the lending process and implementing major modifications can be difficult.
Ensure consistency in your credit analysis and documentation.
"Bankers get it, but they want to know, 'How do I do this? How do I get this big change started in my bank?'" LeCorgne says. That's because many institutions haven't changed their lending processes in decades or, in some cases, in the institution's entire history. Changes require strategic commitment, planning and funding.
CEOs can lead lending transformation
In an effort to help banking executives see more clearly the benefits of driving change and learn how other financial institutions have made the transformation, LeCorgne is kicking off a series of 15-minute webinars for CEOs next month, hosted by Sageworks.
The live discussions will provide actionable insights in an abridged format to accommodate the executives' tight schedules.
During the first session on Sept. 6, "Driving Time-Savings and Cost-Savings in Your Lending Process," LeCorgne will cover the role of leadership in change management and transforming the lending process. He will touch on these topics related to successfully instilling change:
The four key phases of change that LeCorgne implemented when his bank went through the same transformation
Core principles of an effective change management plan
Pitfalls for financial institutions trying to implement change
The second webinar on Oct. 4 will feature a discussion of how institutions can integrate technology into the lending process and effective methods for building revenue, and the third session on Nov. 1 will tackle how community banks can regain small business lending market share to spark earnings growth.
"My view is it's a unique time and opportunity for banks," LeCorgne says. "These webinars will provide a snapshot – a quick hit on why CEOs should be thinking about this and what it is they can do."
Register for the upcoming CEO Webinar series here.
About Sageworks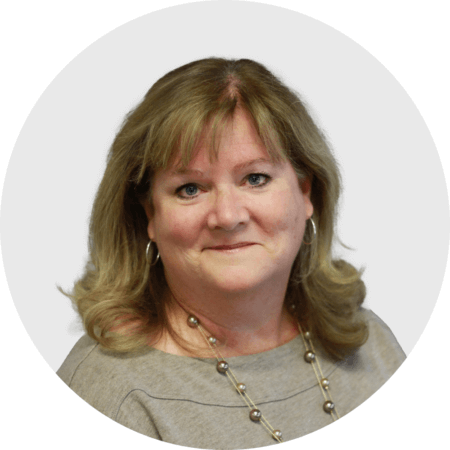 Mary Ellen Biery
Senior Strategist & Content Manager
Mary Ellen Biery is Senior Strategist & Content Manager at Abrigo, where she works with advisors and other experts to develop whitepapers, original research, and other resources that help financial institutions drive growth and manage risk. A former equities reporter for Dow Jones Newswires whose work has been published in