CFO Corner: Alan Culbreath of Hound Comics
What was the biggest challenge your company faced over the last 12 months, and how were you able to overcome it with financial leadership? The biggest challenge we faced was coming up with a realistic financial structure that would accommodate the product ideas that our creative team came up with during our brainstorming sessions. We're in the entertainment / entertainment marketing business, and that means that every facet of our business can be subdivided into various different revenue streams. For instance we have our comic book which spins off an animated series which spins off a gaming product, etc. Determining how to divide the capitalization to support the role-out of each creative phase of our marketing plan was also a big challenge.
What has made your company stand out and be successful financially? When people see the promotional trailer for Brimstone and the Borderhounds: The Animated Series as well as the supporting cast of celebrities that back our venture, it has been fairly easy for them to consider making a financial commitment to our projects. Our celebrity CEO William 'Brimstone' Kucmierowski is a strong draw in the entertainment arena.
What is the most important thing you've learned in your position? As an accountant with over 18 years of experience, I've learned that financial stability is very important to an entity. One must always pay attention to what's happening to the fiscal health of their organization. It determines how everyone involved is rewarded for their efforts.
How do you prepare for board meetings and what information is most important for you to present? At board meetings, the financial presentation is the most crucial discussion following a CEO's opening remarks. Cash-flow presentations are vital to the strength of the company and a critical review of the Balance Sheet numbers tell if the company can keep pace in its industry.
What advice do you have for other CFOs? If I were to give advice to other CFOs I would tell them to always revisit their numbers and broaden their thinking to a global perspective of operating. That seems to be the direction in which all major businesses are headed.
Alan Culbreath is a professional accountant with a B.S. degree in accounting and a minor in graphic communications. He has worked in the communications field in the areas of professional photography, publishing, and printing from 1977 to 1994. Culbreath began his professional career in the field of accounting in 1988, working for what was then a 'big 8' CPA firm, Price Waterhouse. Following eight years as an internal accountant, Alan opted to pursue a career as an independent accountant and consultant to small and medium sized businesses as well as churches and other nonprofit organizations.
Alan has been named as the CFO of Hound Comics, Inc. and has been active since its inception. He also currently acts as the interim Controller for Trademark Williams, LLC (an asset management and restructuring firm in Garden City, NY). Culbreath also owns and operates ARC Accounting, an independent accounting, consulting and tax practice.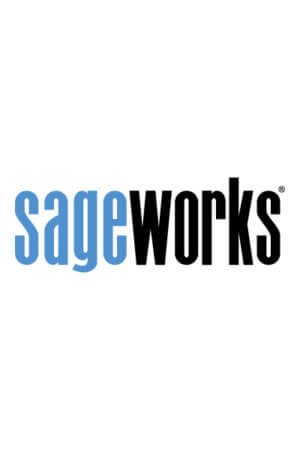 Sageworks
Raleigh, N.C.-based Sageworks, a leading provider of lending, credit risk, and portfolio risk software that enables banks and credit unions to efficiently grow and improve the borrower experience, was founded in 1998. Using its platform, Sageworks analyzed over 11.5 million loans, aggregated the corresponding loan data, and created the largest