CFO Corner: B2B CFO's Karen Chin
What was the biggest challenge your company faced over the last 12 months and how were you able to overcome it with financial leadership? For one of my clients, the biggest challenge was to gain visibility on the actual financial performance of the enterprise. In reviewing how the accounting system had been set-up, we realized that it was being used like a checkbook. We have reorganized every aspect of the set-up, utilizing customers, projects, project codes, departments, and other features that allow us to slice and dice the data easily.
What has made your company stand out and be successful financially? Another client is successful financially because they are able to distribute a very high percentage of collections back to the partners. The law firm distributes based on collections and has very low overhead. Part of this is the virtual nature of the law firm, but the other part is efficient back-end design of the data capture system that allows for calculations of distributable income easily and timely.
What is the most important thing you've learned in your position? The most important thing I've learned is that the CFO needs to be kept in the loop on all management and strategic initiatives. While not all are financial in nature, they all ultimately impact the financial systems. One of the greatest values I bring is the recognition that additional experts can add value and as the CFO, it is my responsibility to advise management when outside assistance is warranted and then help identify qualified service providers.
How do you prepare for board meetings and what information is most important for you to present? For board meetings, the data presented varies by client. However, in all cases, a projection of cash flow is imperative. In addition, it is important to advise the board on future risks and how they might be mitigated.
What advice do you have for other CFOs? Keep the lines of communication with the other members of management open. Train management to include you in all aspects of running the business, not just the financial aspects.
Karen Chin is a partner with B2B CFO®.  Ms. Chin spent over twenty years with KPMG (and predecessor firms) in Audit and Consulting and then as the Area Controller in two regions.  She then became the CFO of a law firm in Silicon Valley focusing on high tech start-ups.  When the dot com bubble burst, Ms. Chin focused on how to keep the law firm viable despite its practice focus.  She was successful in helping the firm weather the storm for three years until the firm was merged into a larger national firm which ultimately kept the practice group together.  Ms. Chin then became a consulting CFO and has had clients in a variety of industries including:  law firms, engineering firms, private schools, non-profits, medical practices, real estate/property management, continuing care retirement communities.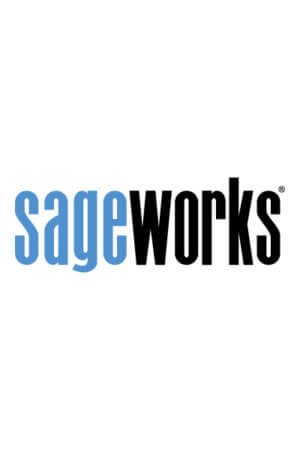 Sageworks
Raleigh, N.C.-based Sageworks, a leading provider of lending, credit risk, and portfolio risk software that enables banks and credit unions to efficiently grow and improve the borrower experience, was founded in 1998. Using its platform, Sageworks analyzed over 11.5 million loans, aggregated the corresponding loan data, and created the largest