CFO Corner: Challenging cash-flow forecasts
Paula Griffo, CFO of VoIP Supply, an Amherst, N.Y., provider of VoIP (Voice over Internet Protocol) solutions, discusses reducing operating expenses and the challenge of developing accurate cash-flow forecasts.
What was the biggest challenge your company faced over the last 12 months and how were you able to overcome it with financial leadership? The biggest challenge has been managing cash flow and trying to do an accurate forecast. Net 30 has become more like Net 45. We understand that times are more difficult than in the past, and that is why we want to work with our customers, so it is a constant balancing act. Looking at cash daily and staying on top of the daily activities, meeting with accounts receivable and accounts payable, has helped the company get a better grasp on forecasting. Communication with customers and vendors is also key. 
What has made your company stand out and be successful financially? The last couple of years we have really focused on reducing our operating expenses. We review these every quarter to ensure we are running a lean machine. One major example of this is the purchase of our own building in January 2011. Leasing office space just didn't make sense for VoIP Supply anymore.  
What is the most important thing you've learned in your position? Working in a fast-paced, ever-changing technology company has taught me to keep more of an open mind and to look at decisions from several angles and not just from the numbers side. VoIP Supply's owner, Ben Sayers, is a serial entrepreneur whose passion for innovation and creative problem solving also keeps you on your toes.
How do you prepare for board meetings and what information is most important for you to present? We are a private company so we do not have a board. When I present the financials to the owners I like to do a comparison of the prior period and prior year.  It is a good benchmark to see how we are doing and where we are going.
What's a common error in cash-flow forecasting, and what advice do you have? Be conservative.  One incorrect assumption can have a large effect on your cash flow. I always underestimate cash inflows and overestimate cash outflows to be on the safe side. 
What do you do to retain your strategic vision despite the crush of day-to-day operations? I work at night! But VoIP Supply also allows flexible work-from-home options if I really need to focus.
What's your favorite book? (For business or escape) "VoIP for Dummies" was a favorite book to understand the business I represent, but mostly, I enjoyed getting cozy with CPE reading materials for my CPA license.  
VoIP Supply is North America's leading VoIP solutions provider, delivering valuable solutions for some 100,000 customers worldwide. The company prides itself on its ability to deliver customized solutions with remarkable customer service and support. Griffo joined VoIP Supply in 2007 after serving as CFO for a Harborcreek, Penn., organization where she successfully lobbied state officials for $3 million dollars in funding for a new organizational initiative. She previously owned her own accounting practice where she acted as the CFO for businesses in transition, with a focus on pre-audit work. Griffo holds a bachelor's degree in business administration and accounting, has a Certified Public Accountant license and is a member of the American Institute of Certified Public Accountants.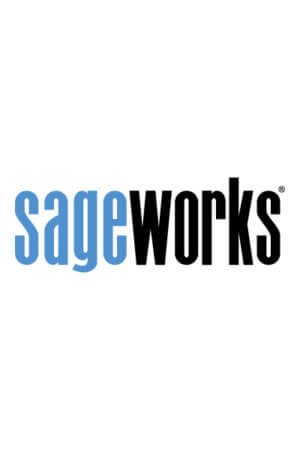 Sageworks
Raleigh, N.C.-based Sageworks, a leading provider of lending, credit risk, and portfolio risk software that enables banks and credit unions to efficiently grow and improve the borrower experience, was founded in 1998. Using its platform, Sageworks analyzed over 11.5 million loans, aggregated the corresponding loan data, and created the largest