CFO Corner: Courting new investors in a trying environment
Cynthia Jamison, CFO of Aquaspy Inc., shares her thoughts on courting investors and delivering bad news in a productive way.
What was the biggest challenge your company faced over the last 12 months and how were you able to overcome it with financial leadership? Liquidity and fundraising issues. We are a private equity backed company and many private equity funds are tapped out or constrained with additional requests for capital. We have had to court new investors in a trying environment. Ultimately, we have been successful by demonstrating a comprehensive planning/forecasting model with credible assumptions. We have also enjoyed good market traction and consistently positive customer feedback to support an investment. At the end of the day, realistic expectations and a decent return have allowed progress.
What has made your company stand out and be successful financially? I think it is a function of the first answer….providing comprehensive data and fact-based projections using realistic and "prove-able" details. In this day and age no one believes "gut level" guess and unproven ideas. 
What is the most important thing you've learned in your position? The importance of delivering bad news in a productive way. Being a CFO entails many difficult conversations and the unfortunate reality of having to disappoint a lot of people. In my earlier years I was too brutally honest without understanding the need to be a team player. Learning how to say "no" while still a) sympathizing with the other person and b) helping to create possible alternatives to help them achieve their desired outcomes goes a long way.  
How do you prepare for board meetings and what information is most important for you to present? I assemble a Board book that includes the most recent monthly and YTD financial results with a high level explanation of how the results look. (I think it is important to provide the detail for those who like it, but point to the conclusions that you want folks to walk away with as a service element). I also include a forward look at the business – the important upcoming milestones, the business performance and conditions, the competitive landscape. I talk about liquidity, if that is a pressing issue. Finally, I give an update on progress against goals for the year. 
The most important element of the presentation is not necessarily the content—as a CFO I believe it is presenting a sense of control, of perspective and of trust-worthiness to important constituents so they feel comfortable with you as a steward of their money.
What advice do you have for other CFOs? Understand the details but don't get lost in them. Too many CFOs drone on and on while peoples' eyes glaze over. It is our job to provide the perspective and the conclusions but save them from doing the tedious line-by-line review. Also, remember that while we have a responsibility to shoot down those crazy ideas and baseless marketing campaigns, we can't always be perceived as saying only "no." It is a proven fact that most CFO terminations germinate in peers complaining to the CEO about our "attitude" – so play ball now and then!
What do you do to retain your strategic vision despite the crush of day-to-day operations? I try to be appropriately staffed—because my greatest value is at the strategic level. I am responsible for – and need to understand—the day-to-day details, but someone other than I can put the time in to close the books and create the financial statements. Of course, it is not always possible to be perfectly staffed; however, with each open headcount position the CFO's ability to rise above the detail is compromised.  
What's your favorite book? (For business or escape) I love literature. Being facile with numbers, I consider myself much less facile with words. So, I enjoy reading those authors who have an extraordinary command of the English language — Edith Wharton, F Scott Fitzgerald, Henry James. My favorite is probably The Great Gatsby.  
Jamison has been CFO with Aquaspy Inc., an Indianapolis firm that monitors and analyzes soil moisture data, since 2009. Her 25-year career includes acting as CFO for eight companies, including Cosi Inc., ISCO Inc., Chart House Enterprises, and eMac. She serves on the boards of the Tractor Supply Company, B & G Foods, and Cellu-Tissue and is a senior partner and former national director of CFO services with Tatum. Jamison's unique perspective as a veteran CFO who provided leadership to more than 500 CFOs has made her a nationally regarded expert on the role of the CFO. Jamison is a renowned keynote speaker, as well as a columnist who has been featured in such publications as Fortune, CFO Magazine, the Wall Street Journal and Newsweek. Jamison graduated from Duke University, later earning her MBA from the University of Chicago.
Share Your Sage Advice: Sageworks wants to profile CFOs with insight on issues of importance to peers. If you'd like to nominate someone or be featured in our next CFO Corner, click here.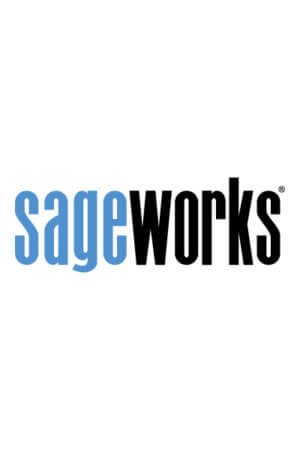 Sageworks
Raleigh, N.C.-based Sageworks, a leading provider of lending, credit risk, and portfolio risk software that enables banks and credit unions to efficiently grow and improve the borrower experience, was founded in 1998. Using its platform, Sageworks analyzed over 11.5 million loans, aggregated the corresponding loan data, and created the largest