CFO Corner: Datacert's CFO and SVP, Alan Harding on Managing Success
What was the biggest challenge your organization faced over the last 12 months, and how were you able to overcome it with financial leadership? Weakness and uncertainty in the economy continue to impact the global marketplace, creating an enormously challenging environment for companies in every industry. As events unfold in 2011, Datacert has reacted to confront the difficulties faced in the marketplace by being optimistic about the future of the economy and, above all, our company. The organization's ability to react to these challenges, as well as the opportunity to help our customers, is enabled by our commitment to focus on the factors we can control – strengthening our customer relationships, improving our products and delivery capabilities, and running our business efficiently. For instance, we invested more than 30 percent of revenue back into new products and services at a time when most companies were reducing expenditures and scaling back on product research and development. This strategy posed potential risk to the company and had to be very carefully managed against our financial plan and long-term growth strategy. However, it was a risk worth taking as it has positioned Datacert very well competitively and established a strong foundation for significant growth. 
The result of this increased R&D investment is our new flagship product, Passport™, a patent-pending technology platform for the legal industry. We launched Passport in late September of 2010 and the market reaction has been incredible. The immediate success of the product was cause for celebration; however, as with any successful new product, it did present challenges. We had to ensure we were prepared to handle the considerable influx of new business while also maintaining our commitment to the world-class service and support that our current customers were accustomed to.
Many times, not just at Datacert, managers are afraid to approach the CFO with requests that will require expenditures. An important part of a CFO's role is to maintain a hand on the pulse of the business and pay attention to the critical needs of business unit managers who are tasked with supporting the company's customers. This is especially true during periods of rapid growth when extra financial investments may be needed to help sustain the momentum. Sometimes managers even have to be coaxed because they are concerned about exceeding budget. In our case, as long as managers could demonstrate how additional resources would contribute to continued profitable growth, I would give license for strategic investments such as hiring more staff or establishing broader partner networks.
What has made your organization stand out and be successful financially? We started the company with a very solid business model and that has been key to Datacert's on-going financial success. This model was crafted like an annuity so that the company would have a dependable recurring revenue stream and stable cash flows, even when there are downturns in the market. In fact, more than 90 percent of our prior year's revenue is expected to renew in the subsequent year, so we never begin a new fiscal calendar needing to build our sales from zero. With our model, every sale contributes to incremental growth. Additionally, we focus our sales efforts primarily on a core client base of Fortune and Fortune Global 500 corporate law departments. This allows us tremendous marketing leverage. Each time we win the business of a corporate law department, we also gain the business of their network of outside law firms and legal vendors, which can mean hundreds of new customers with a single new deal. With this "hub-and-spoke" model, we have built a tremendous customer portfolio. In addition to our enviable list of corporate clients, we have several thousand law firm customers that account for a significant portion of our recurring revenue.
What is the most important thing you have learned in your position? Throughout the years, I have learned that acquiring and developing human capital, even above financial and intellectual capital, is the most critical driver to the success of the company. There isn't a lot of time to teach new skills when you are part of a fast-growing organization, so it is essential for each team member to jumpstart themselves and create value by being proactive and building on their professional strengths and previous business experiences to establish credibility. Individuals possessing effective problem solving, sound judgment, and leadership skills are always in short supply. What we have accomplished would not be possible without the dedication, talent, and energies of every Datacert employee to whom I give my admiration and gratitude.
There is a high degree of interdependence among managers and employees of all levels at Datacert and it is important for our team to work well together. One individual's failure or a lack of communication on a critical issue can negatively impact the entire team, or more importantly, the client. It is worth investing the time and not skimping to hire the best the market has to offer. Once hired, it is equally important to keep them motivated by showing them how they directly impact the success of the company. This can be accomplished by linking their contributions to compensation and career advancement rewards.
How do you prepare for board meetings and what information is most important for you to present? Datacert has always recorded strong annual revenue growth since its inception in 1998, including 11 consecutive years of double-digit revenue growth. As long as we remain on a growth path and performance level consistent with the company's financial plan, the financial presentation is generally one of the more straightforward and uneventful parts of a board meeting. When financial goals are being met, board members are generally focused on the initiatives that contribute to on-going growth, such as sales and marketing strategies, the pipeline of new business deals, and our efforts to sustain high levels of customer satisfaction relative to service and delivery. Of course, they are always most interested in our development efforts toward new technology and pending releases of software products incorporating features in support of customer needs. Prior to board meetings, I spend time reviewing and developing strategies to address the possible internal and external market challenges to ensure we are managing for achieving the scalability necessary for continuing this same level of success.
What advice do you have for other CFOs? I doubt that I would ever have become a CFO without some capabilities for thinking broadly beyond finance and being able to provide valuable insights into company strategy and opportunities for improvement across the entire organization. It is impossible to focus on those other critical business areas and advancing important company strategic initiatives if you are weighed down by the everyday tasks within your department. Therefore, you have to surround yourself with a knowledgeable team that is equipped with the sound judgment and expertise necessary to manage most of the day-to-day details and routine decisions. Establishing an environment of mutual trust, respect, and loyalty among the team members is of key importance. Invest considerable time developing and mentoring them, and find someone that could be your chosen successor. Once you establish a pattern of growth and accomplishment within this group of individuals they become your strongest allies and contribute to your success throughout your career. I could never be what I have become without them.
J. Alan Harding, Datacert's co-founder, senior vice president and chief financial officer, contributes 22 years of experience in management reporting, financial analysis, strategic planning and business and project management.
Harding directs all financial accounting, treasury management, information technology and facilities operations. His key responsibilities include managing investor relations initiatives and capital solicitation strategy and implementation. His financial expertise has contributed to Datacert's achievement of nine consecutive years of sustained revenue growth.
Prior to Datacert, he served as the CFO and vice president for the Texas real estate banking business of JPMorgan Chase and chairman of its General Banking Compliance Committee. He managed the financial performance of a statewide line of business with revenue of more than $150 million.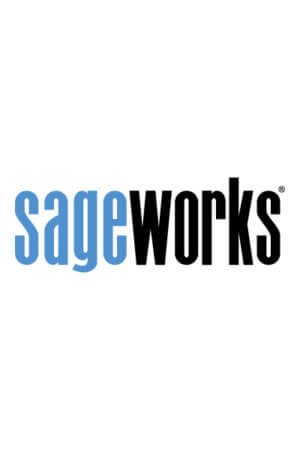 Sageworks
Raleigh, N.C.-based Sageworks, a leading provider of lending, credit risk, and portfolio risk software that enables banks and credit unions to efficiently grow and improve the borrower experience, was founded in 1998. Using its platform, Sageworks analyzed over 11.5 million loans, aggregated the corresponding loan data, and created the largest