CFO Corner: Helping new owners; common cash-forecasting mistake
David Douglass, a partner with Atlanta-based professional services firm Tatum, recently shared with Sageworks Inc. how he met the needs of new owners and the importance of "owning" cash flow.
What was the biggest challenge your company faced over the last 12 months and how were you able to overcome it with financial leadership? For my last engagement with Tatum, I was specifically brought in to "transition" the company's finance (and operations) activities to meet the needs of the new owners.  This involved developing a forecasting model (they didn't have one), assessing and improving the process (and timeliness) of the monthly financial close (processes were streamlined and the time to close was cut from about 25 days to less than 10 days), and developing dashboards/reporting packages that provided useful interpretation of how the business is doing in order to educate members of the senior management team.
What is the most important thing you've learned in your position? Temperament trumps intellect.  Working as a team and taking personal responsibility are important keys to success.
How do you prepare for board meetings and what information is most important for you to present? By thinking as board members and anticipating/answering those questions.  Asking the board members if there is a particular issue or question that they'd like addressed at the meeting; and then simplifying the presentation of information so it supports key points that need to be made, rather than hitting them with a data dump.
What's a common error in cash-flow forecasting, and what advice do you have? The forecast isn't always taken seriously by all members of the senior management team.  The CEO needs to emphasize that cash flow is everyone's responsibility.
What do you do to retain your strategic vision despite the crush of day-to-day operations? Block time monthly to discuss it with the CEO and other members of the management team.
What's your favorite book? (For business or escape) I'm currently reading (or have just finished): "Confidence Men:  Wall Street, Washington and the Education of a President"; "The Secret Knowledge:  On the Dismantling of American Culture"; and "The Social Animal: The Hidden Sources of Love, Character and Achievement".
Douglass is a partner with professional services firm Tatum who assists clients with all sorts of CFO-level issues such as selecting investment bankers to help prepare for raising capital or consulting and mentoring currently seated CFOs. His diverse experience spans many industries and companies of all sizes, from start up IPOs to large domestic and international organizations. He completed the Advanced Management Program at the Duke University Fuqua School of Business. He holds a Master of Business Administration from the University of Washington and a bachelor's degree in economics and finance from the University of Puget Sound. Douglass serves as the secretary and treasurer of the Downtown Seattle Association.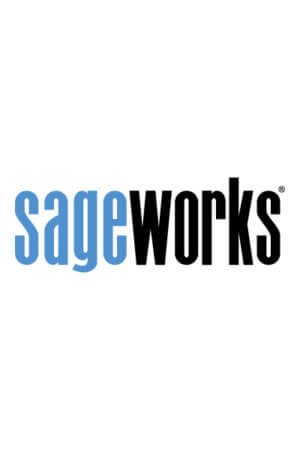 Sageworks
Raleigh, N.C.-based Sageworks, a leading provider of lending, credit risk, and portfolio risk software that enables banks and credit unions to efficiently grow and improve the borrower experience, was founded in 1998. Using its platform, Sageworks analyzed over 11.5 million loans, aggregated the corresponding loan data, and created the largest