CFO Corner: Private Bank of Buckhead's Terry Freeman
Terry Freeman, Chief Operating Officer and Chief Financial Officer at Private Bank of Buckhead, talks about the importance of discipline and clients.
What was the biggest challenge your company faced over the last 12 months and how were you able to overcome it with financial leadership? Strategically building out additional businesses (Mortgage) when the bank and mortgage industries are undergoing significant economic and regulatory change. We assessed the risks of the mortgage business, assessed different mortgage business models and economic contribution. We executed our model with the leadership of experienced mortgage originators we hired. To date, the return on investment has exceeded our most optimistic expectation.
What has made your company stand out and be successful financially? Discipline. We laid out our business plan and strategy five years ago and have stuck to the core principles that have made us who we are today: One of the most profitable and well run community banks in metro Atlanta. We analyze and understand the financial and risk implications of every decision we make and execute with great employees. In fact, that's been a key advantage we gained by being in a strong position compared to our market; we've been able to attract and retain seasoned talent, which an organization of our age and size might not otherwise be able to recruit. That benefits our clients and our bottom line.
What is the most important thing you've learned in your position? An appreciation of the clients we serve as a start-up business ourselves. As a small business, I have relied on my experience in banking and consulting to quickly "triage" what issues are important from those that are not impactful….prioritization of how you spend your time is key.
What advice do you have for other CFOs? Do not be constrained by the traditional scope of the CFO role. The financial acumen of a CFO has many applications from strategic planning to product development and risk management. Ensure the "line of sight" from strategy to execution and risk management, and build performance management systems to reinforce this.
About Terry: A graduate of Florida State University with a Bachelor of Science in Economics and a MBA in Finance, Terry began his banking career with Barnett Banks in Florida where he held a number of Finance and Planning positions including CFO of Barnett's Fort Lauderdale bank. More recently, Terry was a management consultant with the Financial Services Practices of Towers Perrin and KPMG specializing in business strategy and financial risk management.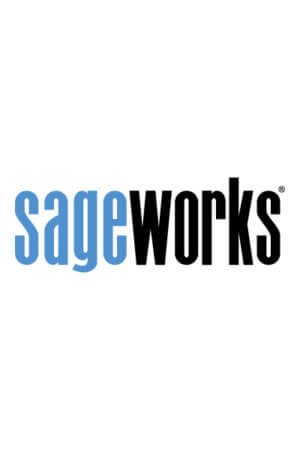 Sageworks
Raleigh, N.C.-based Sageworks, a leading provider of lending, credit risk, and portfolio risk software that enables banks and credit unions to efficiently grow and improve the borrower experience, was founded in 1998. Using its platform, Sageworks analyzed over 11.5 million loans, aggregated the corresponding loan data, and created the largest