CFO Corner: Tempering assumptions for receivables
John Kogan, president, CEO and CFO of online community Proformative, discusses raising capital and having realistic assumptions about your receivables collection.
What was the biggest challenge your company faced over the last 12 months, and how were you able to overcome it with financial leadership? Our biggest challenge was raising the funds we needed to allow continued investment in and growth of Proformative. As a four-time CFO I had done this many times, but this time I got to wear both the CFO's and the CEO's hat. That made for additional work and challenges, but also for a more rewarding experience – especially when we got funded by some of the top early stage venture investors in the country.
What has made your company stand out and be successful financially? Offering a unique solution to a problem no one was adequately addressing has been our premise since day one and continues to be what drives our success. Unless you are in a commodity business, everyone at the company including the finance leadership, should be focused on maintaining a uniquely valuable product. Lacking that, your company will not have great long-term prospects. In addition, we made a run for being cash-flow generating last year, and we made that happen. This required creative growth strategies as well as an intense focus on spending control. Generating our own cash means we own our destiny as a company. That is a liberating goal. 
What is the most important thing you've learned in your position? That unique and valuable product matters, and that great companies are built on the strength of the people who make it all happen. If you focus on product and people, enabling with the right tools and processes, you can do amazing things.
How do you prepare for board meetings and what information is most important for you to present? Know what drives your company's performance. Then build internal reporting that lets you assess how you're doing reaching your goals. If you have to prepare "one-off" reports for the board, you are lost. If it's important enough for the board, you should probably be "living" it. And living it is only done by deep analysis and understanding of the things that drive your business. Once you have that understanding, you can build the right tools to help you steer your ship on a week-to-week basis. Once you are there, your board reports are simply a synopsis of what you are looking at internally. In this fashion you are always prepared for the meeting. The only outliers on this are unique deliverables such as annual budgets, personnel reviews, etc.
What's a common error in cash-flow forecasting, and what advice do you have? Overly-optimistic assumptions around receivables collection. I hear no end of defense of 30- to 45-day terms, but so many companies are holding payments these days that you just have to change your assumptions. That does not mean being less aggressive when it comes to collection, but realize that your customers have a lot of leverage, and optimistic assumptions will only hurt you.
What do you do to retain your strategic vision despite the crush of day-to-day operations? Talk to a lot of people about how we're doing. That keeps you honest, focused, and thinking about the big picture. 
What's your favorite book? (For business or escape) "The Goal," by Eliyahu Goldratt. It's a bit dramatic, but its core business lessons are timeless. 
Proformative is a San Jose, Calif.-based online community for corporate finance, accounting and related professionals. The completely free site offers a peer and subject-matter-expert network to answer questions and provide insight. President, CEO and CFO John Kogan has been CFO at four technology companies and held finance and operating roles at Cardinal Health, AlliedSignal and Cisco Systems. He has raised over $100M in equity capital and debt and has played central roles in numerous buy- and sell-side transactions for both public and private companies. As COO at two companies, he also ran engineering, manufacturing and customer service operations. He has founded, invested in and been a board member or advisor of a number of companies. Kogan has a B.A. in Economics from Connecticut College and an MBA from the Fuqua School of Business at Duke University.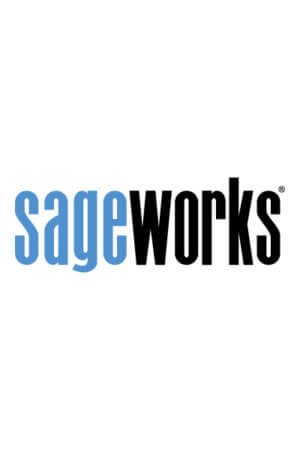 Sageworks
Raleigh, N.C.-based Sageworks, a leading provider of lending, credit risk, and portfolio risk software that enables banks and credit unions to efficiently grow and improve the borrower experience, was founded in 1998. Using its platform, Sageworks analyzed over 11.5 million loans, aggregated the corresponding loan data, and created the largest