CFO Corner: Top-down approach to cash flow forecasting
L. Heath Sampson, CFO at asset management and recovery company SquareTwo Financial, discusses talent and a top-down approach to cash flow forecasting.
What was the biggest challenge your company faced over the last 12 months and how were you able to overcome it with financial leadership? One of the things we constantly challenge ourselves to do at SquareTwo Financial is to continue making operational improvements that have large impacts on our top-line. However, we need to balance these large top-line programs with continued focus on improving our current day-to-day responsibilities.  Over the past year, we've been able to implement some significant operational changes that are really helping drive revenue. We added an entirely new channel focused on liquidating older debt, allowing us to tap into a big part of the market that we previously weren't competitive in.  Basically, we added a new revenue stream to our current business model in less than twelve months. Even while we're implementing new programs, it's continually important for the people in my department to become better at their jobs and find ways to work more efficiently. Last year we were able to improve the ways in which we do everyday tasks like process payments and generate reports through some basic blocking and tackling, which has made the department much more efficient.  We were able to continually improve because we properly planned what we wanted to do and we measured our progress to ensure we delivered. 
What has made your company stand out and be successful financially? As a specialty finance company, we put money to work and expect to get money back from that investment. SquareTwo Financial is hands-down the best at achieving higher yields. Across the board, everyone at our company is working toward the same goal and constantly thinking about how they can help improve our yields, which without a doubt contributes to the company's financial success.
What' is the most important thing you've learned in your position? Talent, talent, talent. I have learned the absolute need to have all "A" players and to never be content with a "B" player, let alone a "C" player. Of course, different positions require different strengths and attributes, but you need the best person for each unique position.  Even having one or two people who aren't performing at the top of their game is a drag on the company, and simply not acceptable.
How do you prepare for board meetings and what information is most important for you to present? We believe that the executive team and the board of directors should all be looking at the same information and have the same goals. As such, we don't re-create everything for board meetings; we present the same materials that we present to the executive team. We purposely recruited board members that could be helpful to our executive team and agree with our "team" mentality. We go out of our way to be transparent with our board of directors and give consistent information to both the board and company executives so we can all work together to achieve the goals of the company.
What's a common error in cash flow forecasting, and what advice do you have? I believe finance people have a big challenge here because of one simple thing: they try to get too refined and too detailed in their cash flow forecasting and end up wasting a lot of time with a bottom-up approach. Instead, I pay more attention to the big picture and take a more forward-looking, macro-level look at risks and opportunities. This kind of top-down, risk-based approach gives you a more meaningful cash forecast long-term and is much more productive to me.
What do you do to retain your strategic vision despite the crush of day-to-day operations? If I ever get to the point where I feel crushed by the day-to-day operations, for me that means I either don't have the right people or the right processes in place. My job is to make sure the day-to-day work is taken care of, but that means making sure I have the right team and empowering them in the right way. It is my responsibility to make sure we're focused on the right strategic vision, that it's clear to the rest of the team, and that the day-to-day operations are carried out in accordance with it. 
What is your favorite book (for business or escape)? For escape, my favorite is anything by J.R.R. Tolkien; I love the "Lord of the Rings" series.  For business I have two: "Good to Great" by Jim Collins and "The Fifth Discipline" by Peter Senge. Right now I'm reading "Thinking, Fast and Slow" by Daniel Kahneman, which is also very good.
SquareTwo Financial, based in Denver, is a leader in the $100 billion asset recovery and management industry. It manages debt portfolios of Fortune 500 companies in the health care, automotive, banking and credit card industries. CFO Sampson joined SquareTwo Financial from First Data Corp., where he was most recently CFO of the company's financial services business subsidiary. He earned both his bachelor's degree in accountancy and his master's degree in accounting from Denver University.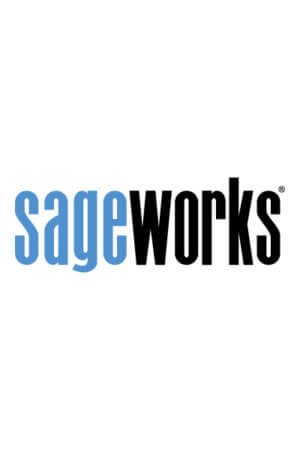 Sageworks
Raleigh, N.C.-based Sageworks, a leading provider of lending, credit risk, and portfolio risk software that enables banks and credit unions to efficiently grow and improve the borrower experience, was founded in 1998. Using its platform, Sageworks analyzed over 11.5 million loans, aggregated the corresponding loan data, and created the largest