Client attraction: What to do in-house and what to outsource
By Salim Omar, CPA, President, CPA Marketing Genius, LLC
Many CPA's that I talk to get overwhelmed and disillusioned by their marketing efforts. To be honest, prospects are feeling the same way. Most internet users report suffering from "information overload." So where does that leave us? We do not want our prospects to feel bombarded, but at the same time we want to stay in front of them. In order to stay top of mind, CPA's need to find enticing mediums of communication, provide educational information and be consistent in their efforts and their message.
All marketing is not created equal. Some tasks can be performed in house and others should be outsourced. This article includes a list of the items that you can place on your to-do list and others that can be given to a capable freelancer or staff member.
What YOU Can DO:
Service creation: Don't get caught in the 1040 or Business tax returns-only rut. The process of surveying your clients and creating services or alliances with other service providers to fit the needs of your clients is an ongoing and critical marketing task. The motivation for marketing has evolved from "Check out my product" to "This product can help you by…" Think about which services your clients can benefit from and how to communicate the value each service can deliver.
Awareness and Education: You are your practice's #1 educator. Develop mediums of communication that you can use to continually educate prospects about your expertise. For many this means regular and insightful blog posting, social media participation, e-mail and print newsletters.
Referral Marketing: Stay connected with all referral and word-of-mouth marketing efforts. A consistent referral marketing program can help ensure your lead-pipeline stays full with minimal expense.
Front-End Service Marketing Management and Evaluation: Every marketing piece that goes out the door should come across your desk first. You don't have to create the marketing, but you should be the enforcer of standards. Your marketing should stress value, be client-focused and clearly present your offer. Delegating the standards to enforce may also be helpful.
Make sure to review how many leads were generated, how many contracts were executed and the overall profitability of each marketing medium. Determining which mediums are most successful and can be scaled for increasing leads is a key to rapidly building a growing practice.
What You Can DELEGATE:
Technology: Attempting to set-up the technology that will backend your marketing can prove foolhardy. Setting up things like PPC campaigns, e-mail autoresponders, blog installation, etc. can be tremendous time "black holes." It is better to outsource these tasks to a professional.
Specialized Online Marketing Tasks: These include Search Engine Optimization, graphic design and the other bells and whistles that go with modern online marketing. A great freelance website that my firm uses is Upwork.
Monitoring and Updating Social Media: Be very careful about devoting time to Twitter, Facebook and online forums unless you have a specific and well-disciplined plan. It's a good idea to simply link these websites to your blog post RSS-Feed. This arrangement will take your blog post and publish it on the linked social media sites. Again, if this is making your head spin – delegate/outsource it.
Strictly rationing your time and focusing on the marketing activities that count – leverages your time and generates better results. Resist the temptation to do everything yourself. You'll find that once you get your marketing program humming, you'll have more time (and revenue) to expand your activities and grow your practice.
About Salim
Salim has spent the last 20 years uncovering the keys to success of any CPA firm. Through using his financial expertise and own struggles in the early years of starting his CPA practice, he has a deep understanding of the success principles that create accounting firms that are profitable. He currently owns a successful 12+ person firm. Best of all, he works only a few days a week while his practice continues to grow due to the practices he has implemented over the years.
Salim is considered by many as a top advisor and thought leader for small and mid-sized accounting firms. He is the author of the popular books, The Ultimate CPA Practice in the New Economy and The Million Dollar CPA Firm has been featured in a range of prestigious publications such as The CPA Journal, Financial Advisor and Wealth Manager and on the cover of Accounting Today.
Additional Resources
eBook: Tech Roadmap for Selecting the Ideal Solutions to Thrive in Business Advising
Whitepaper: The Automation Revolution: How Technology is Changing the Way Firms Operate
Advise Clients Confidently
Help businesses generate cash and improve their overall financial performance with ProfitCents, a web-based suite of financial analysis and benchmarking solutions. Learn more >>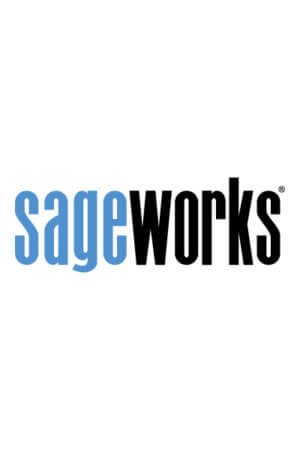 Sageworks
Raleigh, N.C.-based Sageworks, a leading provider of lending, credit risk, and portfolio risk software that enables banks and credit unions to efficiently grow and improve the borrower experience, was founded in 1998. Using its platform, Sageworks analyzed over 11.5 million loans, aggregated the corresponding loan data, and created the largest