Community banks' net income, loan balances increase in 2014
The latest FDIC Quarterly Banking Profile was just released and the industry continues to be led by the nation's community banks. The positive trends from the third quarter of 2014 continued for the industry sub-set. Net income was up almost 28% over the fourth quarter of 2013 led by higher net operating revenue and lower loan loss provisions. Only 9.7 percent of community banks were unprofitable during the quarter.
However, across all banks, fourth quarter net income fell by 7.9 percent to $36.9 billion year-over-year, and full-year net income fell 1.1 percent from 2013. This marked the first drop in annual net income in five years, largely led by reduced mortgage revenues and increased litigation expenses at the largest banks. Seven of the ten largest banks reported lower earnings, but overall, 64 percent of banks reported an increase in 2014.
Here are a few other highlights of community banks from the report:
Net interest income up more than 6 percent
Net interest income accounts for almost 80 percent of net operating revenue at community banks. During the fourth quarter of 2014, it rose $1 billion to reach $17.2 billion. More than 70 percent of community banks increased their net interest income over the fourth quarter of 2013. Community banks' net interest margin (NIM) was 3.63 percent, which is 51 basis points above the industry average of 3.12 percent. This marked the largest gap since the fourth quarter of 2006. Even more impressive: more than 80 percent of community banks reported a NIM higher than the industry average.
Loan balances continue to increase
Loan balances at community banks rose almost nine percent from the fourth quarter of 2013, compared to just over five percent for the industry as a whole. Community bank loan balances also rose 2.5 percent from the third quarter of 2014, once again beating the industry average of 1.8 percent. Year-over-year, all major loan categories increased, led by nonfarm nonresidential loans and 1-to-4 family loans.
Small loans to businesses up 3.4 percent year-over-year
Almost 60 percent of community banks saw higher volumes of small loans to businesses, defined as loans to commercial borrowers of up to $1 million and farm loans up to $500,000. There was a 3.4 percent year-over-year increase in total portfolio and a 1.1 percent increase from the third quarter of 2014. Almost 50 percent of small loans to businesses are held by community banks.
Loss reserves continue to decline
Institutions reduced their loan loss reserves by just over two percent in the fourth quarter marking the 19th consecutive quarter with a decline. Reserves totaled $122.6 billion at the end of 2014, the lowest since the end of the first quarter of 2008. While the ratio of reserves to total loans and leases dropped to 1.48 percent, the coverage ratio of reserves to noncurrent loans and leases improved from 72.9 percent to 75.4 percent – the highest level since the third quarter of 2008.
"Problem List" hits lowest level since 2008
The FDIC's "Problem List" dropped to 291 institutions, from 329 in 2013. During the year, there were 18 bank failures (the smallest number since 2007) and 274 institutions were absorbed by mergers. The industry now stands at 6,509 total commercial banks and savings institutions, down from 6,812 at the end of 2013.
Martin J. Gruenberg, FDIC Chairman, summarized the results, stating, "The banking industry continued to show further improvement in the fourth quarter, notwithstanding the impact on earnings of significant litigation expenses at a few large institutions." He added that there are still challenges the current operating environment. "Revenue growth continues to be held back by narrow interest margins and lower mortgage-related income."
Bankers interested in learning more about ALLL best practices can access articles, videos, archived webinars and whitepapers at ALLL.com.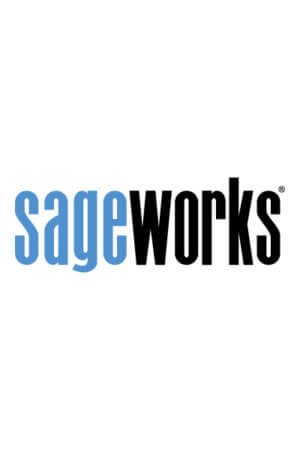 Sageworks
Raleigh, N.C.-based Sageworks, a leading provider of lending, credit risk, and portfolio risk software that enables banks and credit unions to efficiently grow and improve the borrower experience, was founded in 1998. Using its platform, Sageworks analyzed over 11.5 million loans, aggregated the corresponding loan data, and created the largest