Companies' sights on controlling costs
Private companies in the U.S. have kept a tight rein on overhead expenses, even as sales have risen, an analysis of companies' financial statements by Sageworks shows. 
Meanwhile, recent layoff announcements and a jump in jobless claims for the first week of January suggest companies are continuing efforts to control overhead in the new year.
Private companies, on average, spent 23.36 percent of sales in 2011 on selling, general and administrative expenses, according to the data from Sageworks, a financial information company. That's roughly the same percentage as the previous four years.
Through Dec. 20, sales at privately held companies, meanwhile, increased an average 6.67 percent in 2011, an improvement from the nearly 5 percent increase in 2010 and the nearly 6 percent decline in 2009, Sageworks data shows.
Glenn L. Friedman, managing partner of New York accounting firm Metis Group CPAs LLC, said businesses' three largest costs typically are people, rent and insurance. "It is clear that we have seen large layoffs and new employees are being hired for less," he said. "As for rent, many businesses have abandoned unused space and/or reduced the space they are using."
Rent prices have also come down, and business owners have reviewed general insurance coverage and worked to reduce costs there, Friedman said. They've also passed along a great deal of increased costs for health insurance to their employees, he added.
Firms often try to cut spending on office supplies, for example, to cancel out the negative effect of rising overhead costs elsewhere, such as utilities, said Nicole Wolfgang, Sageworks' chief operating officer. That, along with the fact that overhead can vary from industry to industry, might be helping to even out the averages, she said.
 "There might also be some components of overhead costs, like technology costs or computer expenses, that tend to fall over time rather than increase," helping to offset the costs that are rising, she added.
Previously, Sageworks found that profit per employee for private companies during 2011 was, on average, nearly 50 percent higher than it was in 2009, illustrating that employees are working efficiently and perhaps reducing employers' need to hire in the short term.  U.S. private companies' profit per employee, on average, was $15,897 in 2011, compared with $10,714 in 2009.
A jump in U.S. jobless claims for the first week of January could indicate companies have already resumed efforts to control overhead following the December holidays.
Diane Swonk, chief economist of Chicago financial services firm Mesirow Financial, noted in a recent blog post that jobless claims during the first week of January jumped more than expected.
"Although the data is seasonally adjusted, the losses likely reflect retailers' needs to restore margins after a particularly promotional Christmas and some slowdown in corporate demand," Swonk said. "Last month, hiring of couriers and messengers soared as corporations dipped into their hoards of cash to be a little more generous with clients over the holiday season. Now that the season is over, however, there is no longer a need for those workers."
Some private and publicly held manufacturers have already announced they're cutting overhead through layoffs.
Archer Daniels Midland Co. (NYSE: ADM), the giant food processing and food products company, earlier this month announced it would cut 1,000 jobs, or about 3 percent of its global workforce, saying it hoped to "streamline our organization and achieve significant, sustained cost reductions," The move follows a December announcement by privately held Cargill Inc. that it was cutting 2,000 jobs. The (St. Paul) Pioneer Press newspaper quoted employees as saying administrative functions were especially hit hard by the Cargill layoffs.
And Kraft Foods Inc. (NSYE:KFT) on Jan. 17 said it will cut 1,600 jobs as it realigns sales organizations, consolidates management centers and streamlines corporate and business units in connection with its plans to split the company's grocery and snacks businesses. 
See the entire article and Sageworks data on Forbes.com here.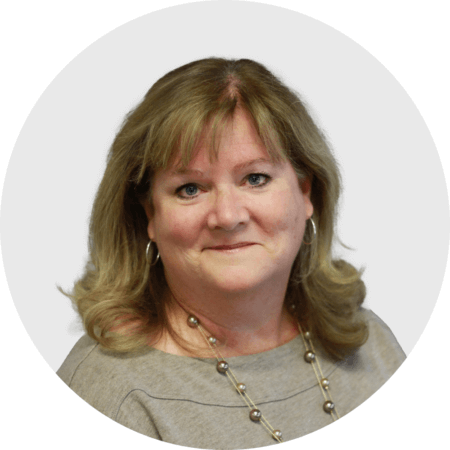 Mary Ellen Biery
Senior Strategist & Content Manager
Mary Ellen Biery is Senior Strategist & Content Manager at Abrigo, where she works with advisors and other experts to develop whitepapers, original research, and other resources that help financial institutions drive growth and manage risk. A former equities reporter for Dow Jones Newswires whose work has been published in