Costs and risks with manual data entry
In the past couple of years, the lack of technology or automated processes for loan origination at banks and credit unions has been under an increasingly bright spotlight. As fintechs become an increasingly viable option for loans to consumers and small businesses, banks and credit unions will have to find ways to improve their borrower experience and lower their origination costs.
Perhaps the most painful and costly process of loan origination for the institution is data entry. Analysts at most banks and credit unions are still manually typing numbers from documents like tax returns into their spreading software. This manual process brings with it several challenges and potential costs that many banks and credit unions may not be aware of.
The first set of issues we see pop up for manual data entry is the reliance on paper. When banks and credit unions rely on manual data entry they generally need to maintain physical paper copies of documents. This poses a number of challenges. For the borrower, it means printing and physically delivering, either in person or by mail, the necessary documents. This is a cumbersome process for the borrower that adds significant time to the application process. Once the paper documents are in hand, the bank has to maintain these documents. This means storing them and organizing them. This opens the bank up to the cost of maintaining piles of paper, which is not scalable, and potentially losing documents if they are filed incorrectly. Should that happen, the application process is back to square one, with the borrower needing to re-submit additional paper documents.
Perhaps even more concerning, is the near-certain errors and time commitment that comes with manual data entry. Tax returns alone can take hours for a single loan. For example, if the institution requires three years of personal and business tax returns for a loan with two guarantors and a business, that is nine tax returns that have to be entered. These returns can be as long as 120 pages each, and can have as many as 400 individual fields that need to be entered. Depending on the complexity of the loan, that adds up to as many as 432,000 points of data for a single loan. Factor in an error rate of 1% for entering data from a paper tax return, and the analyst is dealing with 4,320 incorrect data points The time it takes to enter this information, verify the information, and correct errors adds up, and ultimately reduces the amount of time an analyst can spend on actually spreading and analyzing a loan. Moreover, this problem is compounded by seasonal trends, as well as renewals and annual reviews.
What this all adds up to is the reality that manual data entry imposes costs and risks on a bank or credit union. Costs include storing and organizing thousands of pages of paper documents, the time added to the application process for borrowers who have to acquire and deliver paper copies of their documents, and the sheer amount of time it takes to enter all this data, both for new loans and every year after for existing loans. The high error rate and time taken away from analysis also introduces risk to the institution. Analysts that could be evaluating borrowers for cash flow and DSCR are instead entering and re-entering massive amounts of data.
Challenges with data entry are best addressed via an automated document reading software, such as Sageworks patented and award-winning Electronic Tax Return Reader. Learn more about how the ETRR can help your institution eliminate manual data entry.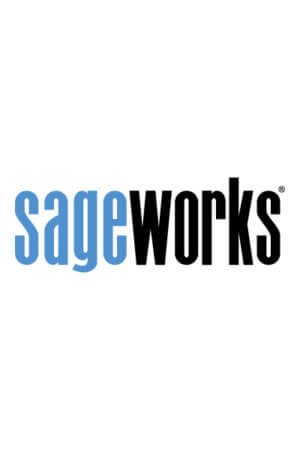 Sageworks
Raleigh, N.C.-based Sageworks, a leading provider of lending, credit risk, and portfolio risk software that enables banks and credit unions to efficiently grow and improve the borrower experience, was founded in 1998. Using its platform, Sageworks analyzed over 11.5 million loans, aggregated the corresponding loan data, and created the largest