Critical pain points for business borrowers
Interest rates may be important to small business borrowers, but when it comes to how satisfied they are with recent borrowing experiences, it's not all about the money. Instead, applicants have more gripes about the process they encountered at financial institutions than about the financial aspects of their transactions, according to the 2016 Small Business Credit Survey by the Federal Reserve.
Dissatisfied credit applicants most often cited a difficult application process, a lengthy wait for a credit decision and a lack of transparency as the reasons behind their dissatisfaction, according to the recently released survey annual survey of small business owners with full- or part-time employees. Nearly 1 of every 2 dissatisfied respondents said a lack of transparency was behind their dissatisfaction with a lender, while a long wait for a credit decision and a difficult application process were identified by 42 percent and 41 percent of respondents, respectively. Only 11 percent cited high interest rates, and only 9 percent pointed to unfavorable repayment terms as the reasons for their dissatisfaction with the lender.
What business borrowers want
Steven Martin, vice president at Sageworks, said the latest survey of small business borrowers reinforces results of previous research studies showing that borrowers want not only a good deal but also ease of application, speed and transparency in the decision-making process. "Borrowers want as much information as possible on the website so they can easily determine how to apply," he said. "They want to know how long the approval process will take, and they want financial institutions to communicate throughout the application process."
Financial institutions have several options for addressing some of these pain points with borrowers – starting with providing more information to prospective borrowers, according to Martin. "Imagine you are a business borrower looking for a loan," he said. "How are you going to know if the institution even lends to your industry unless it says it does? And why not publish the list of documents required for a credit application, along with a description of the standard process? Providing information will help the borrower have realistic expectations and address some concerns with transparency and communication."
Eliminating paper by using online loan applications and allowing borrowers to upload required documents to a secure online portal may also improve the borrowing experience for businesses, Martin said. That will give current customers of financial institutions fewer reasons to look elsewhere when they need credit. After all, another finding of the survey was that the top factor influencing the decision to apply was an existing relationship with the lender.
Meanwhile, using a tool like the Sageworks Electronic Tax Return Reader makes it easier and faster for financial institutions to complete underwriting, review and stress testing by importing business information, financials and real estate data directly from borrowers' electronically produced tax returns. Efficiency gains from these types of process changes can improve profitability of small business lending while mitigating risk so that financial institutions can be confident in expanding the business credit portfolio.
Few satisfied with online lenders
Improving the customer experience can help community banks and credit unions grow while building on current successes as it relates to customer satisfaction. Most small business credit borrowers (about three quarters of respondents) reported in the survey that they were satisfied with their experiences with small banks, credit unions and Community Development Financial Institutions, or CDFIs. That was not the case, however, with borrowers who used large banks and online lenders, according to the survey. The net percentage of approved applicants who were satisfied by their experience working with large-bank lenders was only 47 percent. That percentage was even lower among applicants who worked with online lenders; 26 percent reported being satisfied. A lack of transparency was the most-often cited cause of dissatisfaction with large banks and online lenders. Borrowers were also critical of high interest rates offered by online lenders.
Here are a few other headlines from the survey:
• Nearly 1 in 4 applicants did not obtain any financing.
• 60 percent of applicants obtained less financing than the amount for which they had applied. That percentage increased to 67 percent among applicants with revenue of $1 million or less.
• Approval rates were highest among CDFIs, then small banks, then online lenders, according to survey respondents. Credit unions had the lowest approval rates, followed by large banks.
• Among businesses that received less than they requested, 1 in every 8 indicated they didn't know why they received less than requested. This could be part of the lack of transparency that dissatisfies so many applicants.
To learn how small business lending can help banks and credit unions grow their business loan portfolios, read the whitepaper, "Tapping Growth Opportunities in the Business Loan Portfolio."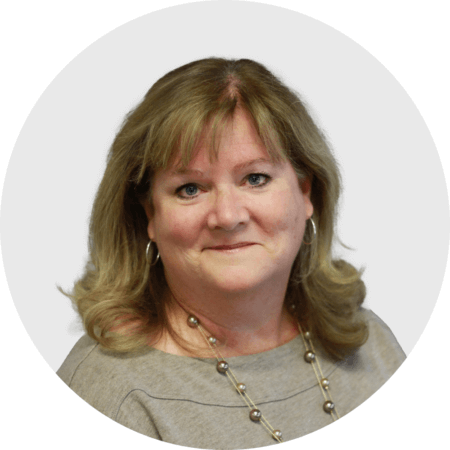 Mary Ellen Biery
Senior Strategist & Content Manager
Mary Ellen Biery is Senior Strategist & Content Manager at Abrigo, where she works with advisors and other experts to develop whitepapers, original research, and other resources that help financial institutions drive growth and manage risk. A former equities reporter for Dow Jones Newswires whose work has been published in