Effective and efficient business valuation report writing
Business valuation services are among the highest-growing niche services among Top 100 accounting firms, according to Accounting Today. One aspect of providing this service, however, is notoriously time-consuming and frustrating: Writing business valuation reports. At the same time, it's crucial that you produce a quality report, according to Rod Burkert, who teaches a course on business valuation report writing and who is founder of Burkert Valuation Advisors LLC.
"Producing a quality report is important because it's the only deliverable that we leave behind," Burkert says. "People judge us, for better or worse, on the quality of the report, so if there are grammar errors or math errors in the report, it makes people think, 'Why did I write a five-figure check to someone to write a report that has these kinds of errors?' And they think, 'If these are the ones I found, what others do I not know about?'"
Here are a few common challenges facing business valuation professionals when it comes to writing business valuation reports and some suggestions for addressing them.
Writing industry-compliant reports can be extremely time-consuming. If you have to "reinvent the wheel" and write a report from scratch every time you accept a valuation engagement, you can rapidly pile up hours reviewing old reports to track down how you did something earlier or to find specific wording for a certain circumstance, Burkert says. "Always start with a template," he advises. This template should be a standard report that includes the various sections and the main points needed in every report but that has no client names or old client information.
An automated valuation solution like Sageworks Valuation Solution provides a time-saving template developed in compliance with the AICPA's Statement on Standards for Valuation Services No. 1. Alternatively, you can incorporate your own template, or combine aspects of your existing template with the solution's report writer. "The ability to tailor your templates to your clients is a big thing in the industry, so you want the option of being able to modify the template," says Aaron Lively, regional valuation consultant at Sageworks.
Valuation reports require tedious but critical inputs. As helpful as business valuation report templates can be, one drawback of most is that users must still manually update the Word documents and Excel spreadsheets for each new client. Firms that use old reports as templates wager even higher stakes as they must update the company-specific information throughout. Failing to update properly can result in embarrassing mistakes, such as one sentence discussing company A and the next referring to the firm as company Z, or mixed data in the calculations. An automated solution with data feeds built into the report-writing process ensures that only current-client data is incorporated. Once you enter the information required to develop the valuation estimate, the Sageworks Valuation Solution calculates the numbers and automatically populates placeholders, generating both accurate spreadsheets and narrative descriptions. It also allows valuation professionals preparing yearly reports, such as for ESOPs, to build from previous reports, saving additional time.
Creating well-written reports that are compliant with industry standards is tricky. Valuation professionals tend to overemphasize theory in reports while burying or leaving out meaningful information and analysis about the specific client, according to Burkert. "My favorite example is that people will provide three or four pages on the theory of cost of capital, and most readers of the report already know that," he says. "Readers want to know why the inputs you selected are the right ones. They want to know where did the numbers come from and where's the analysis."
His advice is for professionals to focus on facts that explain the who, what, when, where and why of the company so that readers better understand how you have valued it. "Your story shouldn't support your numbers; rather, your numbers should support your story," he says. Brevity and avoiding repetition are also important, he says. "People will say the same thing in the transmittal letter, in the assumptions and the limiting conditions. I don't need to read it three times."
Proofreading is necessary but laborious and tedious. As mentioned earlier, poorly written reports riddled with mistakes jeopardize your reputation. "You have to make sure you're putting out a good product," Burkert says. "The only deliverable you're judged by is the report, but many people probably spend the least amount of time ensuring it's well-written."
Lively, too, says proofreading can easily chew up several hours, eating into the engagement's profitability. "I've talked to a lot of valuation professionals, and they say that a big time suck for them is just having to go through the report and double-check everything to make sure they didn't miss anything."
Burkert recommends limiting the amount of time needed to proofread each report by making sure your starting template is thoroughly reviewed for grammar and punctuation. He also believes it's wise to have a colleague review the report at the end of the process to ensure quality control.
An automated solution with data feeds can reduce proofreading time even more, says Lively. "You know the company information and numbers will be automatically fed into the report, so you don't have to double-check all of your numbers and make sure you changed the company name in the report."
Valuation professionals have access to all kinds of mathematical tools and solutions that can help develop the valuation, Burkert says. These make it more efficient to offer valuation services.
"But when it comes to the report writing, that's the last place where people can save time and money: if they're efficient and effective about how they go about writing the report," he says. "Report writing is really the final frontier."
To learn more about the Sageworks Valuation Solution, watch a walkthrough. See other resources for valuation professionals here.
Sageworks Valuation Solution
Sageworks Valuation Solution is a web-based, business valuation solution that helps firms streamline workflow, scale existing processes and increase realization rates. Explore features and benefits by watching a one-minute walkthrough video.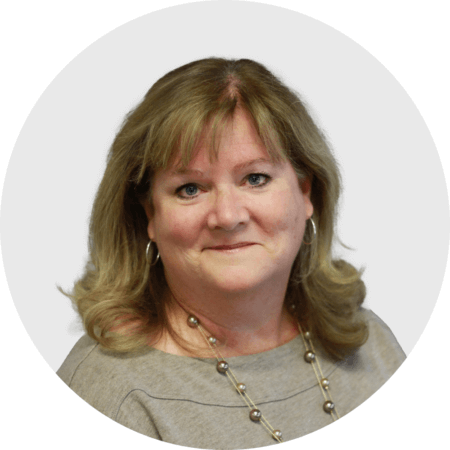 Mary Ellen Biery
Senior Strategist & Content Manager
Mary Ellen Biery is Senior Strategist & Content Manager at Abrigo, where she works with advisors and other experts to develop whitepapers, original research, and other resources that help financial institutions drive growth and manage risk. A former equities reporter for Dow Jones Newswires whose work has been published in