Effective LinkedIn strategies for marketing and thought leadership
Remember the days of the rolodex on your desk? Well, even if you don't, you probably realize that with today's digital technology, the rolodex is pretty much extinct. Today, Outlook or Gmail contacts, your phone's address book and LinkedIn have replaced the reams of paper we once used. You might be wondering how to use all these systems efficiently. Don't they overlap? Why use more than one?
If you're using Outlook for your work email, why should you also sign up for LinkedIn?
If your goal is to build and maintain relationships with clients, industry peers, or thought leaders, LinkedIn provides a simple, efficient way to do exactly that. Even if you're leveraging a contact database in your CRM or somewhere else, LinkedIn is much more than a list of names. In fact, it's a growing network and database of more than 300 million professionals.
Imagine receiving an email with a list of your professional contacts who recently changed jobs. All of a sudden, you could learn that your contact for a current client has moved to another company in the industry, and that could generate additional business for your firm.
LinkedIn has also created a space for individuals to publish interesting articles and comments on their professional lives. Your online LinkedIn network can quickly become a source of industry insights and information pertinent to the success of your firm.
To start building your presence on LinkedIn, you first need to create a profile for yourself and a page for your company. Since the information you provide will be viewable by many LinkedIn users, depending on privacy settings and how they're tangentially connected to you, it's key that your personal profile and company page are up to date and professional.
Productive networking
Once you've developed your personal profile, networking on LinkedIn can be approached in two stages. First, find the people you work with on a weekly basis. Start with your employees, then move to clients and people at other firms where you have business or personal relationships. As you find people, add them to your network. This process of digitizing your network can seem daunting, so try setting a calendar reminder for thirty minutes per week to find and add people to your LinkedIn network. After a few weeks, you'll be finished.
Secondly, build your own presence on LinkedIn by joining groups and starting to engage people who you don't know already. Joining groups is as easy as searching for topics like "business valuation" and joining or, in some cases, sending a request to join if the group is private (many industry-specific groups are monitored and therefore require a moderator to approve you).
As you bring on new clients or build new professional relationships, find those people on LinkedIn. When you send someone a request to connect, include a brief note to provide context. For example, you could write: "Great to meet you at yesterday's networking event. I'll call you later this week to discuss our services."
You can also leverage LinkedIn's network to find contacts. If you can't remember someone's name but know the firm name, a quick search of your connections on LinkedIn could refresh your memory. Or, if you know the firm you want to speak with but don't have the appropriate contact, search on LinkedIn to find the right person to call by reviewing contact titles. You can use advanced search options to generate more complex searches and find the best person to contact. In the search results, you can determine whether or not you have contacts in common. Your existing network can sometimes facilitate introductions so that your networking is productive and not a series of unreturned calls or emails.
Thought leadership
One of the major benefits to using LinkedIn is the ability to publish thought leadership content. As you find accounting or business valuation articles, industry research, or other interesting news stories, you can publish them to your company feed as well as your personal feed. A "feed" is the source of content that you publish. Much like a newspaper publishing articles, you can become a source of information for people in your network. You and your firm can become known as leaders and sources of high quality content. As your reputation grows in positive ways, so does your ability to maintain strong client relationships.
Still, that doesn't mean that things can't go wrong. Be careful to avoid being too self-promotional. Thoughtful, intelligent content is valuable, but modesty is key to maintaining your reputation. As with any social network, read and understand your privacy settings so that your activity is private when you want it to be and public when it is useful to you.
Following these guidelines will give you a presence on one of the most popular networks in the world. Even if you aren't using it every day, LinkedIn typically falls near the top of internet search results. Your potential clients and current ones will search for you, and having no presence is a missed opportunity to build valuable professional relationships.
For more information on leveraging social media for your business valuation practice, download this complimentary whitepaper: "Marketing Tips for the Business Valuation Professional."
Sageworks Valuation Solution
Sageworks Valuation Solution is a web-based, business valuation solution that helps firms streamline workflow, scale existing processes and increase realization rates. Explore features and benefits by watching a one-minute walkthrough video.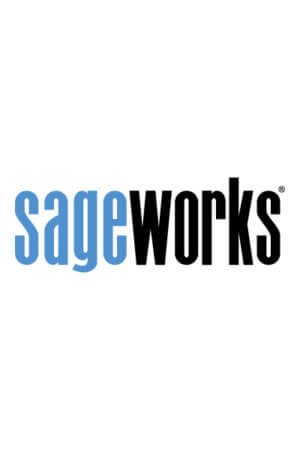 Sageworks
Raleigh, N.C.-based Sageworks, a leading provider of lending, credit risk, and portfolio risk software that enables banks and credit unions to efficiently grow and improve the borrower experience, was founded in 1998. Using its platform, Sageworks analyzed over 11.5 million loans, aggregated the corresponding loan data, and created the largest