Elements of an effective accounting firm website
By Bonnie Buol Ruszczyk, President and CEO, bbr marketing
In times past, your office was the center of your business and the place where your accounting practice made a first impression. It was there that people sought more information and a point of contact after their interest was piqued, either by a word of mouth or through one of your advertising efforts. Sometimes a random search of the yellow pages brought new accounting clients to your door, but however they'd heard of your firm, a call or visit to your office was the next step.
The new front door
Today, your website performs the same function. This is where the first impressions are created, where questions are answered and where potential clients will decide if your firm is likely to offer the right fit or not. All of your inbound and outbound marketing efforts are designed to draw visitors to your website. That means you can't afford to have a website that doesn't work as hard as you do to serve your clients well. 
It's no longer enough to have a firm website that is basically just an online brochure. Instead, your website should offer enough information, utility and visual appeal to be a highly functional marketing and business development tool. This is especially important heading into the busy season for accountants; you want clients and prospects to be able to find the information they need easily and quickly. To achieve these goals you must begin by clarifying several aspects of your digital mission. The more specific you can be about these factors the more effective your website will be and the easier it will be to create:
• Purpose – what are you trying to do? Is it about educating potential clients, serving current clients, both or something else entirely?
• Audience – who are you communicating with? Exactly who is it that would find your site and what services or information would they need?
• Message – what is the main idea that you want visitors to take away after reading about the firm?
• Navigation – how should the information be divided for a logical flow that helps site visitors find the information they need?
• Call to action – what is it you hope visitors will do after visiting your site?
Positioning your firm
Now that you've established your goals and methods, what should you say? The key is to think in terms of your clients first. Make your messaging all about them rather than about you and you'll make a very positive impression. Instead of selling "what you do" you have the opportunity to address your clients' needs, plans, pain points and goals. By focusing on their experiences and needs you'll reach them in a way that resonates and lets them know you really understand. That moves you to the front of the line when it comes time to select a service provider.
Success strategies
There are many techniques you can use to help keep site visitors' attention and make their experience richer. The longer they stay on your site, the more motivated they'll be to follow up.
• Create content for every service line and industry niche – and case studies that reflect them as well.
• Use keywords and phrases that prospects are likely to use in a search.
• Make the site information-rich but keep it simple. 
• Use subheads and bullets for visual clarity.
• Write detailed, interesting firm bios. These are some of the most-read pages.
Keep these things in mind as you create your site and you'll find your firm getting more attention than you ever imagined. Then maximize its utility with fresh content and social media feeds to reinforce your firm's reputation as a valuable resource. Your clients will thank you – and so will your bottom line.
Bonnie Buol Ruszczyk is president and CEO of bbr marketing, a full service marketing firm in Atlanta that serves professional services firms nationwide. We provide insightful and cutting edge marketing strategy and services that help accountants, attorneys, engineers and other consultants reach their audiences and grow their firms.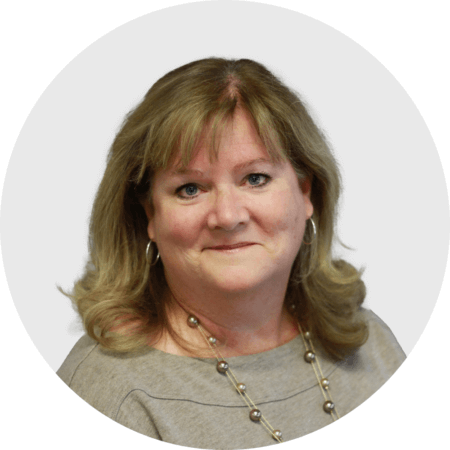 Mary Ellen Biery
Senior Strategist & Content Manager
Mary Ellen Biery is Senior Strategist & Content Manager at Abrigo, where she works with advisors and other experts to develop whitepapers, original research, and other resources that help financial institutions drive growth and manage risk. A former equities reporter for Dow Jones Newswires whose work has been published in