In Part I, we touched on some Excel plusses and minuses, its usefulness and the associated risks.
How would management react to a lender who makes a loan based on data and documentation that has an 88 percent probability of containing one or more errors? What criticism would result from internal and external auditors? How would regulators react?
As stated in "Erroneous Excel: Part I," numerous studies over the past ten years have uncovered errors in spreadsheets used every day to manage trillions of dollars. Fact finders have determined that nearly nine of ten spreadsheets (88 percent to be exact) contain errors. Still, the vast majority of financial institutions employ Excel as the tool of choice for calculations, estimations and overall financial management. Eighty-four percent of respondents to the "2014 McGladrey Loan Loss Reserve Survey" reported using Excel-based models to estimate their Allowance for Loan and Lease Losses (ALLL). Considering the ALLL is a bank's most important quarterly calculation, the preponderance of banks using error-prone Excel in their calculations is befuddling if not alarming.Consider the varied accusations and resulting regulatory scrutiny foisted upon financial institutions since 2007. Why would any banker, accountant, auditor or examiner depend on a tool or method labeled "The Most Dangerous Software on the Planet."
Consider this logic: It is difficult to believe that nearly every bank in the United States could be making mistakes on a regular basis using spreadsheets. Surely, someone in authority would stop the practice if there really were an 88 percent error rate.
Perhaps not. In 'Thinking Fast and Slow" by Nobel Prize-winning economist Daniel Kahneman, which is included on the 2014 American Banker magazine reading list, Kahneman and others shed light on why fallible spreadsheet software thrives:
"When people believe a conclusion is true, they are also very likely to believe arguments that support it, even when these arguments are unsound," notes Kahneman on research he conducted with Shane Fredrick. When the part of our brain that thinks quickly and decisively – the fast in "Thinking Fast" – is primarily involved, "the conclusion comes first and the arguments follow." Humans, especially those of us with specific expertise, like to believe the more analytical portion of our thinking is in control. Not so. Kahneman points out that focus on a specific area to the point where we become experts in a field can lead to an overestimation in our abilities and over-confidence in the tools we use.
We are not engineered by nature to think statistically or analytically, Kahneman explains. Yet years of experience and advanced education might make us think otherwise. Mistakes occur when we relinquish the wondering, the questioning which existed while we learned and gained experience. Instead, as we grow and practice our trade, we "know" and are comfortable with our conclusions and how they are reached.
Consider Kahneman's findings in relation to the spreadsheet, the most user-friendly, globally accepted tool in the financial industry. If his studies are correct – he supports them with decades of research by numerous researchers – then decision-makers are relying on a highly flawed Excel, only because it is so broadly accepted and used.
It is difficult to understand why, with all the evidence against depending on Excel, bankers are not driven to find a much more accurate tool. Going against our nature, swimming upstream, no matter how difficult, is required. But finding tools that do not negate all our hard work, that allow us to test assumptions and our skills accurately, is a must for sound management and strategy.
Read Part III of the series on Excel usage in banking. 
Sources
2014 McGladrey Loan Loss Reserve Survey, McGladrey LLP (2015)
Thinking Fast and Slow, Daniel Kahneman; Farrar, Straus and Giroux (2011)
Microsoft's Excel Might Be The Most Dangerous Software On The Planet, Tim Worstall; Forbes: February 13, 2013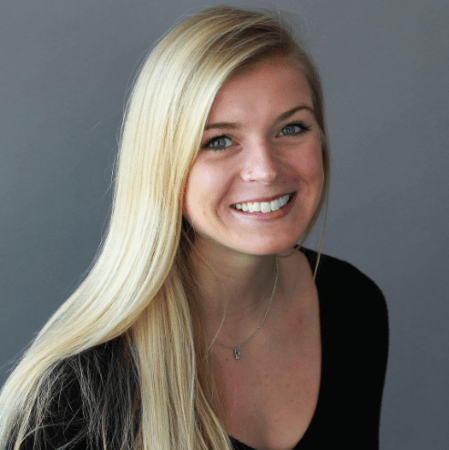 Kylee Wooten
Media Relations Manager
Kylee manages and writes articles, creates digital content, and assists in media relations efforts