Everyday technology for everyday challenges at accounting and valuation firms
By Melinda Crump, Sageworks
Did you know that many of the daily maintenance and management activities in your firm can be handled more effectively with technology? And while the word "technology" itself sometimes sounds like a daunting challenge, good technologies are actually designed with the end user in mind — and that means you, and not just the IT technician. 
Sageworks recently hosted a webinar to review some of the technologies that can help accounting and valuation firms tackle everyday challenges, and the replay is available here. 
Growing numbers of accountants are now employing user-friendly technologies to solve everyday challenges, including social media management, building more effective websites, automating analysis and even strengthening client relationships.  
What is behind this growing trend? Numbers show that technology is in nearly every component of business and that consumption is on the rise. For example, from the time the telephone was first invented, it took almost 70 years for 80 percent of Americans to have one in their homes, based on data from the Federal Communications Commission. Today, though, people are adopting technology at a much faster pace. Consider these statistics from Manta, an online resource for small businesses:
• 81 percent of small business owners use a mobile device at least once a day
• 56 percent use it for communicating with customers and scheduling appointments
• 30 percent take notes and create to-do lists
• 29 percent check social media
• 24 percent conduct banking online.
Experts surveyed by Pew Research predict that by 2025, the Internet will become 'like electricity' — less visible, yet more deeply embedded in people's lives.
These statistics are important for you. If your clients are using technology to help run the day-to-day operations of their businesses and manage their personal lives, then it's fair to assume that business owners will expect their business advisors to embrace technology as much as they do. For example, a progressive, growth-oriented business owner who leverages technology will look for employees, partners and advisors who are also similarly invested in technology. Keep that in mind as you consider client retention and prospect for new clients among millennials and others you serve who are increasingly adopting technologies as part of their everyday life. A growing number of tech–savvy clients will likely expect your firm to have the same technology standards internally (e.g. file sharing) and externally (marketing and websites). 
Learn more: Access the replay of "Everyday Technology for Everyday Challenges: Free or Low-cost Tech Solutions to Help Grow Your Firm."
The value of technology is best seen in its ability to automate routine or otherwise manual processes. What does this mean in practical and beneficial terms for your firm and clients? Financial consulting firm McKinsey expects that automating work processes that used to be done by human labor will allow more meaningful work as routine or repetitive tasks are replaced. McKinsey estimates that as many as 45 percent of the activities individuals are paid to perform can be automated by adapting already demonstrated technologies. "[E]ven the highest-paid occupations in the economy, such as financial managers, physicians, and senior executives, including CEOs, have a significant amount of activity that can be automated," according to the firm.
For a financial advisor or accounting professional, this means less time spent documenting and analyzing clients' financial situations, and more time for comprehending their needs and explaining creative options for solutions. This can lead to more consultative engagements, whereby you are able to explore and cross sell the other, billable services your firm may offer. "Automating or even eliminating mundane or routine tasks like manual data entry with computers or software programs frees up employees' time to actually use their brains for things that computers or software programs can't do, like utilizing their creativity," said Nick Lowenstein, a director in Sageworks' accounting division, during the webinar. 
The webinar also examines three key areas where your firm can benefit by increasing the use of available technologies: relationship management, thought leadership, and efficiency. Learn more by watching the replay of "Everyday Technology for Everyday Challenges: Free or Low-cost Tech Solutions to Help Grow Your Firm."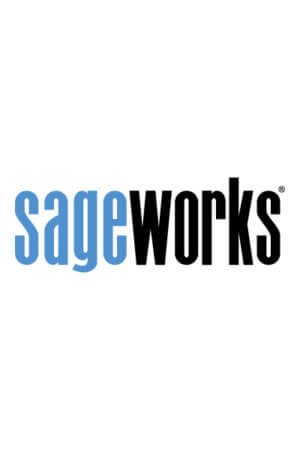 Sageworks
Raleigh, N.C.-based Sageworks, a leading provider of lending, credit risk, and portfolio risk software that enables banks and credit unions to efficiently grow and improve the borrower experience, was founded in 1998. Using its platform, Sageworks analyzed over 11.5 million loans, aggregated the corresponding loan data, and created the largest