Expected accounting trends in 2018
As technology continues to evolve, 2018 likely holds new trends and improvements for which to prepare your firm. In order to stay competitive in today's marketplace, keeping up with new technologies is vital for maintaining relevance.
Shown below are 4 trends to expect in 2018:
Further Evolution of Technology
Though technology may be leaps and bounds ahead of where it was when your career began, it is far from its maximum potential. This year we can expect to see the further implementation of current technologies such as Artificial Intelligence (AI), cloud accounting and workflow management systems. As AI becomes more commonplace, efficiency in expense auditing, payment processing and problem-solving will rise. You can learn more about the impacts that AI will have in the future here
Increase of Millennial Clients
As your business transforms, so will your clientele. With a transforming professional landscape, more millennials are entering into the accounting workspace. Speaking as a millennial, millennials expect processes to be quick, virtual and completed in the most convenient manner possible. As 20-36-year-olds begin to earn higher management positions, their expectations will begin to matter more. A well-made website and quick response times will be factors that potential, younger clients will be assessing in 2018.
Increase use of Business Accounting Software and the Role of Trusted Business Advisors
With compliance work becoming commoditized, the role that accountants serve will continue to evolve. Industry expertise will be crucial to become your client's most trusted advisor. Historically, accountants have provided data and done so excellently. However, in order to be your clients trusted advisor, accountants and their firms must combine their expected data delivery with sound business advice. The ability to deliver data accurately and thoroughly, connect historical data with future plans and focus on key performance indicators (KPI) can transform an accountant's relationship with their clients. Read more >>
Increased emphasis placed on Cybersecurity
A study completed by the Federation of Small Businesses "Cyber Resilience: How to protect small firms in the digital economy," stated small businesses are the most vulnerable regarding cybercrime. The study also states that small businesses are victims of cyber crime an average of four times every two years. 93% of smaller firms have cybersecurity measures in place to combat cyber-crime. As increased presence and awareness of cybercrime becomes apparent, so will the fight against it. Learn strategies your firm can combat this crime here.
Additional Resources
eBook: Download Your Guide to Becoming a Trusted Advisor
Article: The ABCs of becoming your client's most trusted advisor
Advise Clients Confidently
Help businesses generate cash and improve their overall financial performance with ProfitCents, a web-based suite of financial analysis and benchmarking solutions. Learn more >>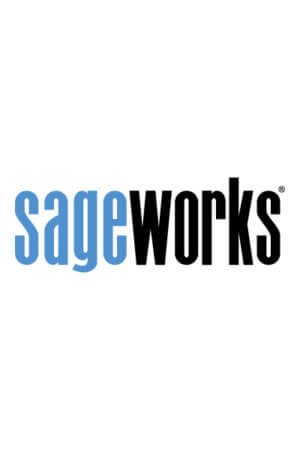 Sageworks
Raleigh, N.C.-based Sageworks, a leading provider of lending, credit risk, and portfolio risk software that enables banks and credit unions to efficiently grow and improve the borrower experience, was founded in 1998. Using its platform, Sageworks analyzed over 11.5 million loans, aggregated the corresponding loan data, and created the largest